Sudbury's Annual Roadside Cleanup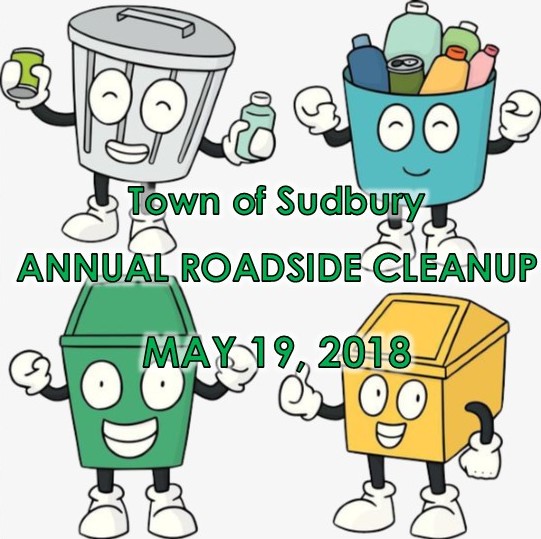 Join your friends and neighbors in Sudbury's Annual Roadside Cleanup and general beautification of Sudbury roads, public areas and parks! We need everyone's help in this important effort. Each year, Sudbury civic groups, businesses and residents volunteer their time and energy to pick up litter all over town.
Participants sign up to adopt a street for cleanup. On May 19, 2018, everyone who volunteered picks up litter discarded in the area(s) they selected to beautify. The DPW will pick up securely fastened litter bags along the roadside during the week following May 19. Separated recyclables (glass, cans, # 1-7 plastic) and returnables may be dropped off at the rear of Town Hall.
We encourage volunteers to please use their own trash bags – no special type is required. Those who do not wish to use their own may pick up bags beforehand at the Board of Selectmen's Office, 278 Old Sudbury Rd, Flynn Building.
Please learn more at and register at https://sudbury.ma.us/selectmen/?p=902.