Electric Cars and Bikes, and Rail Trail Festival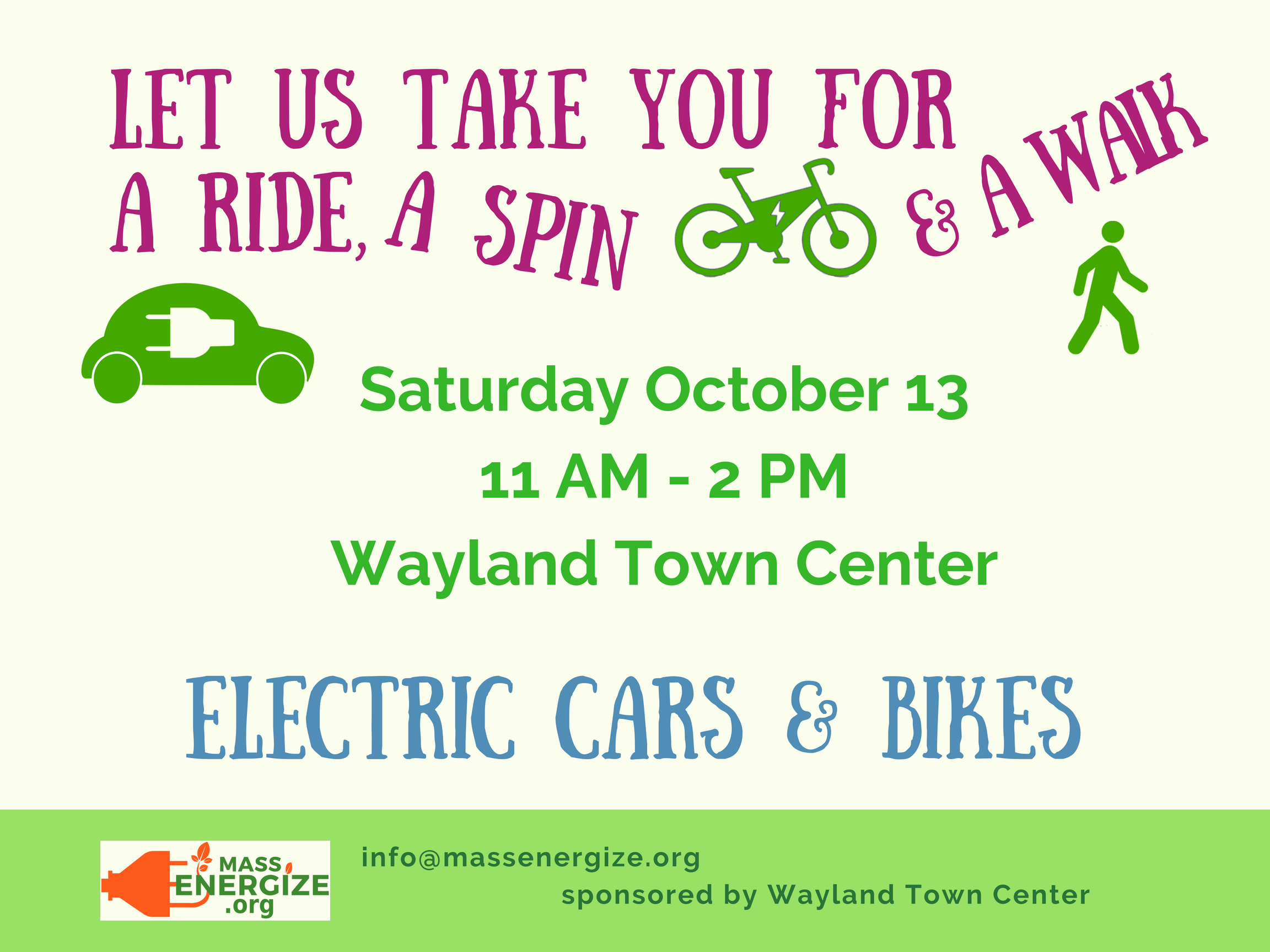 Curious about electric cars and bikes? Want to learn more about the new and growing Rail Trail, and its history? On October 13, let us take you for a ride, a spin and a walk!
Explore the great variety of electric cars that are on the market today, talk to owners about their experiences (no sales pitches!), learn about rebates, deals and discounts on purchases and leases, and go for a ride.
Learn about the Stop & Shop chargers, and about the ones you can install at home. Lear about switching to green electricity to make your electric ride 100% pollution-free and renewable!
Check out an assortment of electric bikes and take them for a spin on the newly finished Rail Trail. Ride your bike over for a free safety-check!
Or enjoy a family walk along the Trail. The Friends of the Rail Trail will be there to tell you about some great little-known destinations, info on current plans to extend the Trail east and west, and a demo of a free Rail Trail app.
Along the Trail, from the Town Center to Tower Hill, guides from the Wayland Museum & Historical Society and the Historical Commission will show you the history of the Rail.
Meet the groups and organizations working on making our transport and commutes greener and cleaner!
Several lunch options.
Sponsored by Wayland Town Center