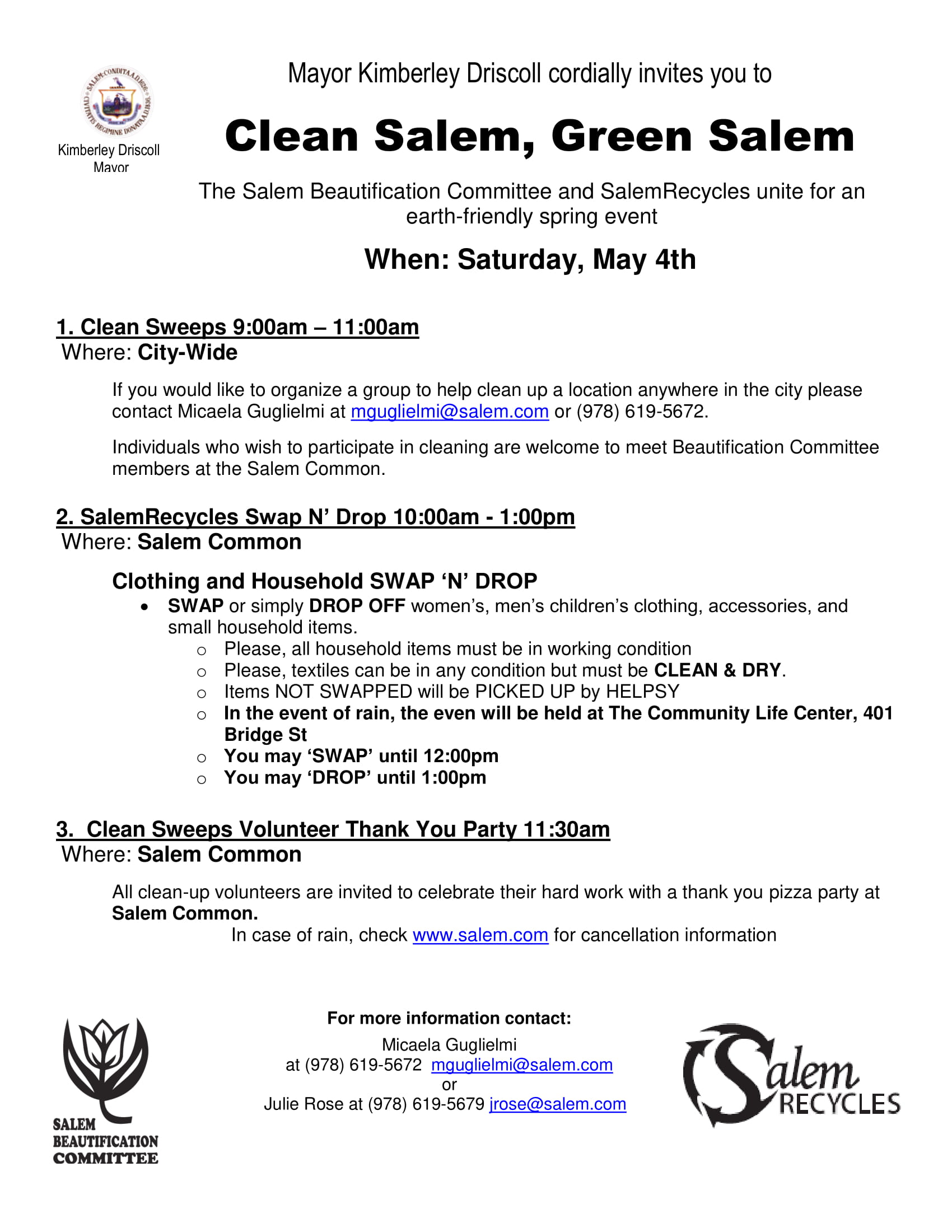 The Salem Beautification Committee and SalemRecycles unite for an
earth-friendly spring event
1. Clean Sweeps 9:00am – 11:00am
Where: City-Wide
If you would like to organize a group to help clean up a location anywhere in the city please
contact Micaela Guglielmi at mguglielmi@salem.com or (978) 619-5672.
Individuals who wish to participate in cleaning are welcome to meet Beautification Committee
members at the Salem Common.
2. SalemRecycles Swap N' Drop 10:00am - 1:00pm
Where: Salem Common
Clothing and Household SWAP 'N' DROP
• SWAP or simply DROP OFF women's, men's children's clothing, accessories, and
small household items.
o Please, all household items must be in working condition
o Please, textiles can be in any condition but must be CLEAN & DRY.
o Items NOT SWAPPED will be PICKED UP by HELPSY
o In the event of rain, the even will be held at The Community Life Center, 401
Bridge St
o You may 'SWAP' until 12:00pm
o You may 'DROP' until 1:00pm
3. Clean Sweeps Volunteer Thank You Party 11:30am
Where: Salem Common
All clean-up volunteers are invited to celebrate their hard work with a thank you pizza party at
Salem Common.
In case of rain, check www.salem.com for cancellation inf