Nantucket Litter Derby 2021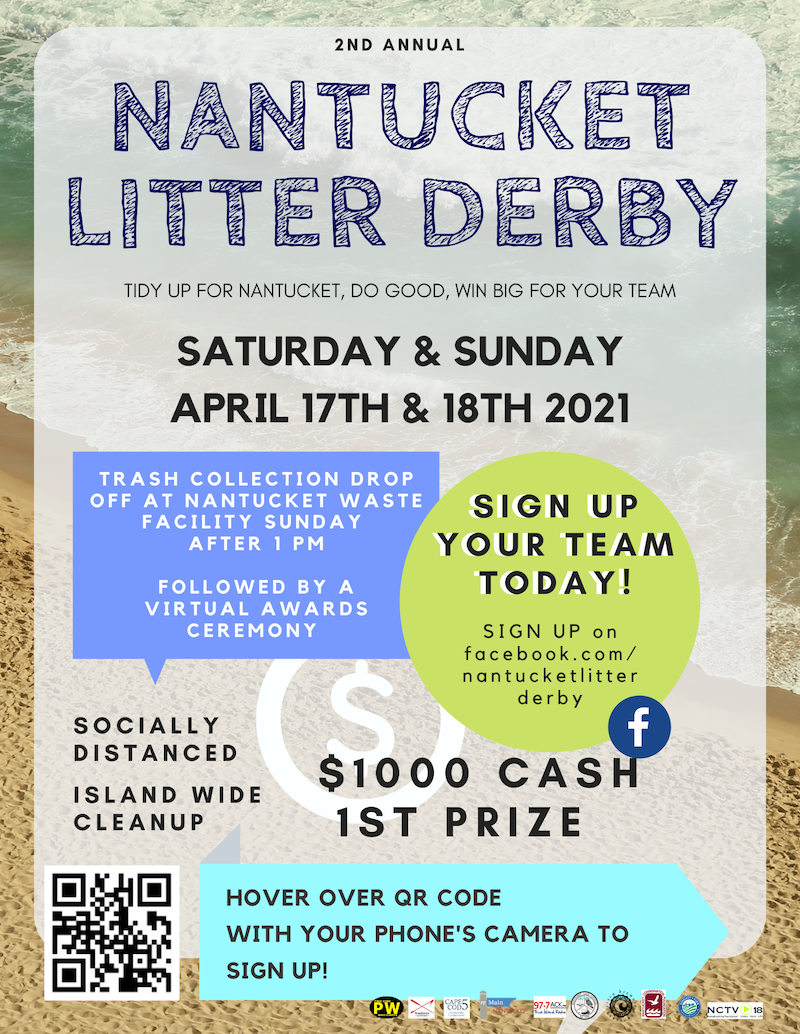 Tidy up for Nantucket, Do Good, Win Big For Your Team
RULES AND REGULATIONS:
- Teams of up to 6 people
- Litter pick-up is all day Saturday, April 17th and Sunday, April 18th until NOON.
- Litter drop-off will be held at Nantucket Recycling Center after 1 PM. We plan to schedule teams into time slots in an attempt to avoid a pile-up of cars and trucks idling with their loads. Stay tuned for that. NO DROP-OFF BEFORE 1 PM.
- $1000 cash for 1st place team, prizes for 2nd and 3rd place teams will be announced virtually this year.
SIGN UP YOUR TEAM TODAY!
You may use the TEAM REGISTRATION or REGISTER ON FACEBOOK links below.