REC's 32nd Annual Earth Day Cleanup in Worcester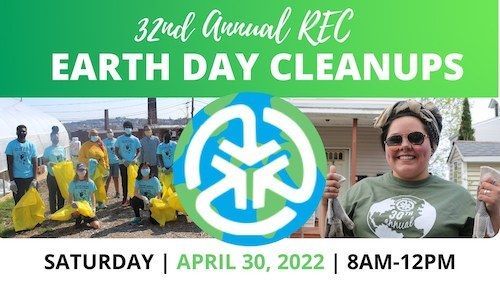 Join the REC on Saturday, April 30th from 8am-12pm to celebrate over 30 years of Earth Day Cleanups and help keep Worcester's streets, parks, and neighborhoods clean and beautiful. Sign up as a site coordinator (good for a large group with a site in mind) or volunteer (good for an individual/small group, will be assigned to a site in need of extra hands).
Visit the REC website for further information. Register via the link below. Meeting location varies depending on the individual site. You will receive an email detailing your meeting location as the event approaches.
Hope to see you there!