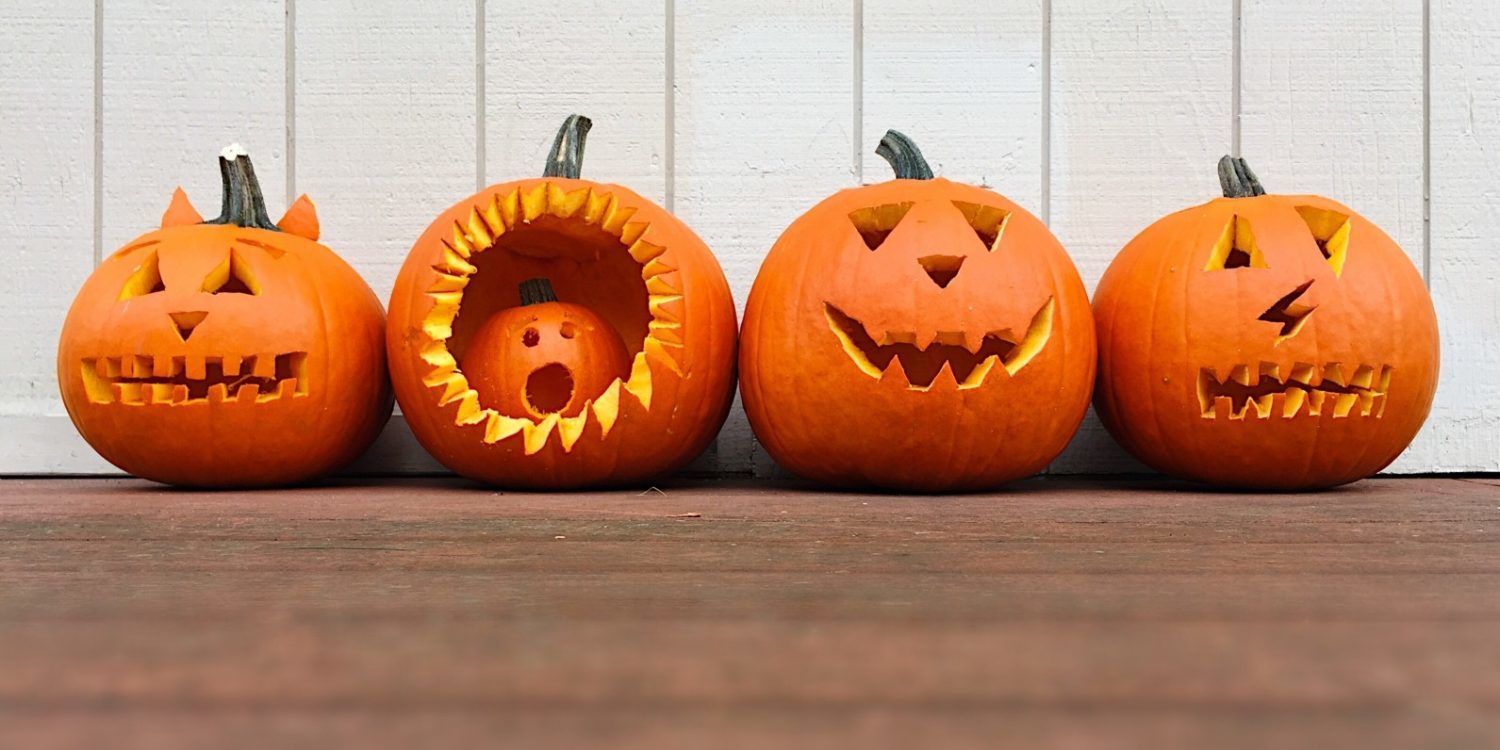 Halloween, with all its ghosts and goblins and witches' brews, is certainly a scary night, but it pales in comparison to climate change! And if there's anything we need less of in 2020, it's more scary stuff! 
So this year, and hopefully for every year to come, we should be celebrating Halloween in the most eco-friendly and sustainable ways possible. Luckily, that's pretty easy to do—simply tap into your creativity and make some of the changes we're going to cover here. 
If you are celebrating Halloween this year (considering the limitations due to the COVID-19 pandemic), here are six ways you can make the holiday more sustainable. 
1. Create an Eco-Friendly Halloween Costume
This year, instead of shopping at those pop-up Halloween stores, which are filled with plastic masks that will sit in landfills forever, consider your local thrift or secondhand store, or even a flea market. Secondhand stores have all sorts of clothing, shoes, and accessories that you can choose from to put together a one-of-a-kind, low-cost, sustainable costume. If you'd rather not go out to shop, consider hitting up your grandparents' or parents' closets. There could be a Moira Rose or Don Draper sitting in there just waiting for you. If you need some inspiration for creative costumes, check out the Volunteers of America website for some great ideas.
2. Create Homemade Face Paint
If your costume calls for face paint, don't buy it at the store! Some of those paints can have traces of lead and other harmful substances in them. And they're definitely not eco-friendly. So think about making your own with this homemade face paint recipe from PopSugar. 
3. Create Spooktacular Decorations for Your Home 
Forget all the plastic, nonbiodegradable items the stores sell this time of year and go for a natural, authentic, and sustainable look. With a little creativity, you can turn egg cartons into bats, old sheets into mini hanging ghosts, yarn remnants or ripped nylons into spider webs, and old boxes into tombstones or robots to guard your front door. Pumpkins, gourds, hay bales, and cornstalks make the best yard decorations, and they're all compostable. Also consider putting LED solar-powered lights inside old jars to line your walkway for those trick-or-treaters. For more information on these ideas and other sustainable decorations, see Apartment Guide's décor ideas.
4. Compost Your Pumpkins, Jack-o'-Lanterns, and Gourds
 Make sure to buy your pumpkins locally and organically grown if you can, and then have a pumpkin-carving party! Scoop out the seeds and save them to roast for a snack later. And be sure to compost your scary- and silly-faced pumpkins when the season is over.
5. Clean Up as You Trick-or-Treat
If you are planning to bring your kids trick-or-treating this year, why not bring along your own bag to pick up any litter you see along the way. Sometimes those little ghosts and goblins, in all their excitement, drop candy wrappers and other litter, and you can be there to pick up and dispose of it properly.
6. Choose Candy with Eco-Friendly Packaging
Look for eco-friendly and sustainable options when buying candy for Halloween night. One brand that makes its wrappers compostable is Alter Eco. Foil-wrapped candy is another good choice, since aluminum is recyclable. And Simply Gum wrappers are also compostable and completely plastic-free. 
For this tricky year, some people are choosing not to hand out candy directly. As an alternative, consider filling a good-sized bowl with candy and leaving it on your front step or walkway so trick-or-treaters can help themselves. Or use a cardboard robot to sit with the candy bowl and greet your guests. While your robot is manning the candy, you can sit outside too, wearing a mask and keeping your distance, and that way you don't have to miss all those cute trick-or-treaters in their creative costumes!
However you plan to celebrate the holiday this year, be sure to make eco-friendly choices, and have a happy, healthy, and sustainable Halloween!