Help us restore pollinator habitats in Massachusetts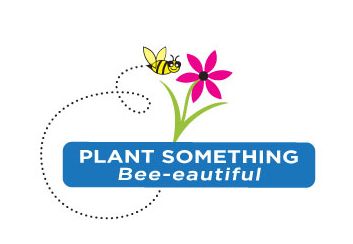 Each September, our annual Plant Something Bee-eautiful program awards grants of $250 or $500 to Keep Massachusetts Beautiful chapters and other organizations. These grants support the planting of pollinator-friendly plants in public spaces. The goal is not only to beautify public spaces, but also to restore habitat for pollinators.
Bees and other pollinators are in serious decline around the world. The decline of pollinators is caused by habitat destruction, the overuse of pesticides that include neonicotinoids, farming practices that eliminate patches of wildflowers and cover crops, parasites and pathogens, as well as climate change. According to the Pollinator Partnership, the monarch butterfly population has declined by 90% over the past 20 years. Pollinators, including 20,000 species of wild bees, contribute to the growth of fruit, vegetables, and flowering plants. Plants that depend on pollination make up 35 percent of global crop production volume with a value of as much as $577 billion a year.*
The annual deadline for submitting a grant request is July 31. Please scroll down to submit a grant application.
Congratulations to Our 2022 Plant Something Bee-eautiful Grantees!
In 2022, we received numerous grant applications and issued six $500 grants for a total of $3,000. This year's grantees included:
Keep Attleboro Beautiful, in collaboration with the Thomas E. Willett Elementary School, will expand the pollinator garden located adjacent to the Willett Garden. The garden grows organic vegetables, fruits, herbs, and flowers.
Keep Gardner Beautiful will establish a pollinator-friendly garden on the property of the Gardner Civil Defense Agency on Main Street. A "bee bath" will be installed to collect rainwater and allow for many different kinds of pollinating insects to hydrate.
Keep Melrose Beautiful, in collaboration with Grow Natives – Melrose, will use its grant to return urban habitat back to New England native plants for local birds, bees, and other pollinators. They plan to restore an existing Adopt-a-Spot site within Milano Park into a thriving pollinator habitat with a variety of native pollinator plants.
Keep Stoneham Beautiful, in partnership with the Stoneham Garden Club, will transform an existing grassy meadow into a Pollinator Meadow on the Whip Hill Estate. Educational materials and signage will educate visitors and youth about native plants, pollinators, and the stress our environment is facing.
Sabrina Pilet-Ones of Sabrina's Garden will beautify two open-space gardens on Woodrow Avenue in Mattapan with perennial pollinator plants. The new gardens will help the bees thrive while providing beauty for the local residents.   
Medford Community Gardens will create a new native pollinator garden in one of the medians along Governor's Avenue. The plants will help native pollinators by creating habitat, food sources, pollen, and nectar used by native insects.
Congratulations to our 2022 Plant Something Bee-eautiful grantees! You are all doing beautiful things for our environment and our pollinators.
The annual deadline for submitting a grant is July 31. Please scroll down to submit a grant application.
---
Growing Wild for Pollinators – How you can help!
The Department of Conservation and Recreation and the Department of Agricultural Resources want to help you start Growing Wild!
This spring, DCR will once again be working with local nurseries to offer pollinator garden starter kits free of charge to customers.  Please note that the kits are offered on a first-come, first-served basis and they move fast!  Kits will become available starting on June 1st at several nursery locations: 
See locations and get more details here.
---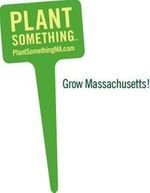 We also encourage you to check out the Massachusetts Nursery and Landscape Association's Plant Something™ MA program. Their website provides helpful information to make it easy for Massachusetts residents to plant gardens, trees, and flowers that provide habitat for pollinators. Their site also includes links to nearby nurseries where you can purchase the plants, trees, and shrubs you need.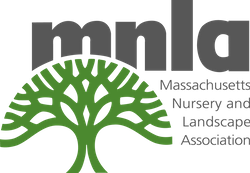 ---