Striving for sustainability through youth-led civic engagement and tree planting.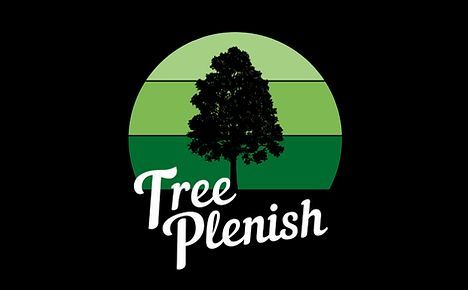 Tree-Plenish is the creation of two environmental- and civic-minded Mansfield High School students, Lizzy Elsner and Sethu Odayappan, who noticed how much paper their school was using each year. They wanted to find a way to give back to nature the resources their school was using, thereby making their school more sustainable. They came up with the idea of planting trees to offset their school's paper use, and Tree-Plenish was born!
Tree-Plenish is a 501(c)(3) nonprofit whose mission is to create more sustainable schools by replenishing the number of trees used to satisfy each school's paper requirements. For their first event, which was held during the 2018–19 academic year, they aimed to plant 230 trees around the community of Mansfield, Massachusetts. That number of trees was equivalent to replace the paper consumption of their school for that year. Their community came together and planted over 330 trees, exceeding their goal by over 100!
They've since engaged with neighboring communities and environmental advocacy groups and are planning to take their mission to high schools all over the country. Elsner and Odayappan believe there is power in community and that their program gives student leaders the opportunity to harness this power and enact meaningful environmental change.
Tree-Plenish events are planned by student leaders. Leaders determine the number of trees they want to plant in their community. This figure is based on the amount of paper their school uses. Once the number of trees to be planted is determined, they plan and advertise the event, and anyone in the community can sign up to either volunteer as a tree planter on the day of the event or request to have a tree planted in their yard (or plant trees themselves). 
The founders of Tree-Plenish are now in college. Elsner is at the University of Vermont ,and Odayappan is at Harvard University. Matt Katz, Tree-Plenish's director of strategic operations, and Caroline Sprenkle, director of marketing, are both at Boston College.
Tree-Plenish has been featured in Mansfield Wicked Local, the Sun Chronicle, and Mansfield Patch. You can also visit YouTube to meet the founders.
If you'd like to host a Tree-Plenish event, visit the Tree-Plenish website or email treeplenishteam@gmail.com. 
 
---