MassRecycle Conference & Trade Show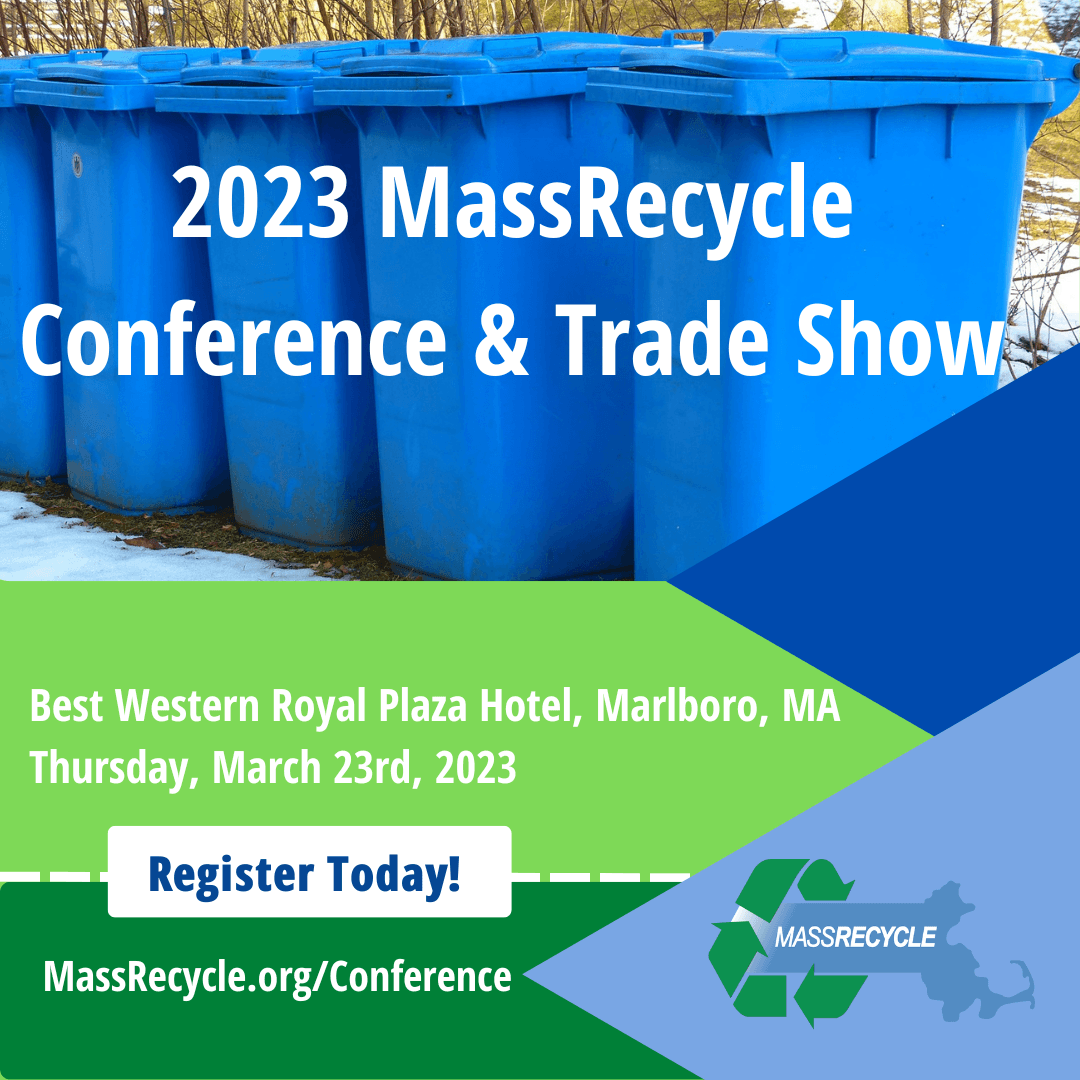 The MassRecycle Conference is back and in-person! The most productive day of the solid-waste year focuses on education, connection, and advocacy. This event brings together Massachusetts municipalities, colleges, universities, nonprofits, and industry partners. We invite you to be a part of this unique opportunity to learn from each other, to network, and to find innovative solutions to the specific needs of our state.
We will be addressing topics for all waste nerds across the state – whether you are within 495 or in the Pioneer Valley! How will you address the current challenges? What resources are available to you? Join us for a day of solutions, answers, and camaraderie.