Help Make Boston a Cleaner, Greener Place to Live, Work, and Play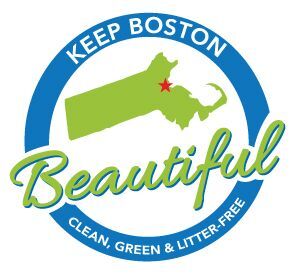 Keep Boston Beautiful (KBB) is a volunteer-led community of people who live or work in Boston and want our city to be clean, green, and litter-free.
KBB is working to clean up and green up Boston in partnership with local municipal government leaders, the Boston Department of Public Works, and local businesses.
Currently, we are hosting monthly litter cleanups on the second Saturday of each month at Ringer Park in Allston. Visit this event calendar for more details on how you can join.
We welcome volunteers who would like to join our steering committee or get involved with local litter cleanups and other beautification projects in each of Boston's different neighborhoods.
If you are interested in getting involved, please email us to join our committee, sign up as a volunteer, or donate. 
Please join our Facebook group and follow us on Instagram.
We are seeking donations to help further our mission and we will be sure to put your funds to use in an effective and efficient manner. Please use the form below to donate.
Please Donate to Keep Boston Beautiful!
---