Help Make Framingham a Cleaner, Greener Place to Live, Work, and Play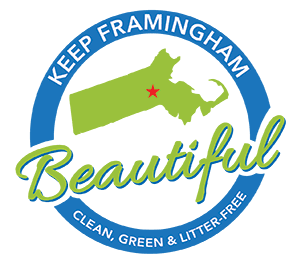 Keep Framingham Beautiful (KFB) is a volunteer-led community of folks who live or work in Framingham and want our city to be as beautiful as possible. Our success is due in large part to partnerships that we have with our Mayor's Office, Framingham DPW, local businesses and other community groups. KFB is sponsored by Jack's Abby Craft Lagers and Chiropractic Solutions.
If you would like to know more about us we invite you to visit our complete website. You can also join our Facebook group where much of the magic happens. If you are interested in getting involved in any way, please email us at KeepFraminghamBeautiful@gmail.com.
We are seeking donations to help further our mission and we will be sure to put your funds to use in an effective and efficient manner. Please use the form below to donate.
Please Donate to Keep Framingham Beautiful!
---
We have raised
$750.00
of our
$5,000.00
goal.
---