Making Salem a Greener, Cleaner Place to Live, Work, and Play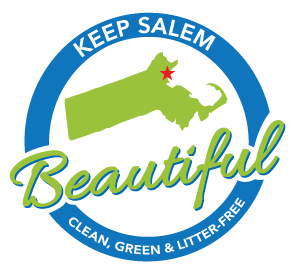 Keep Salem Beautiful is a volunteer-led organization that is working to clean up and green up our city in partnership with Mayor Kim Driscoll, the City Council, the Salem Department of Public Works, and local businesses. 
We are currently seeking volunteers to join our new steering committee. We will meet periodically to coordinate litter cleanups and other beautification projects around Salem.
We are also seeking volunteers to join our Salem Litter Cleanup Crew to keep our beautiful city litter-free all year long.
To receive ongoing updates, please follow our Facebook page. 
If you are interested in getting involved, please email us at KeepSalemBeautiful@gmail.com to join our committee, sign up as a volunteer, or donate.