Making Walpole a Greener, Cleaner Place to Live, Work, and Play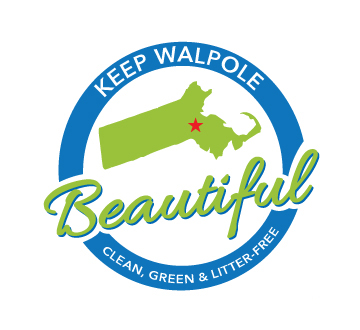 Keep Walpole Beautiful is a volunteer-led organization that is working to clean up and green up the great town of Walpole. 
We are currently seeking volunteers to join our committee. We will meet regularly to coordinate litter cleanups, educational events, and beautification projects around town.
Our first major cleanup event occurred in June 2018 and we are now planning our third annual Keep Walpole Beautiful Day on Saturday, April 25, 2020. This event will bring Walpole residents and businesses together to transform our streets and public spaces through a volunteer-led, town-wide litter cleanup and beautification day.
Register Now for the 3rd Annual Keep Walpole Beautiful Day on April 25, 2020. 
We are currently seeking donations from Walpole's generous business community.  Specifically, we are seeking supplies and cash donations to help offset the cost of cleanup supplies, safety t-shirts for our volunteers, and food for our post-cleanup celebration.  
Business sponsors will have their names listed on volunteer t-shirts, will be listed in press releases related to this event, and will receive social media exposure.
 
In addition to financial support, we are actively seeking volunteers who want to help out with the planning for Keep Walpole Beautiful Day. If you are interested in getting involved, please email us at keepwalpolebeautiful@gmail.com to join our committee, sign up as a volunteer, or donate.