Do Your Part and Recycle Smart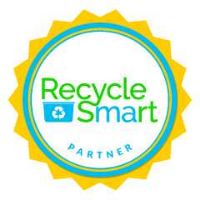 RecycleSmartMA is a new initiative sponsored by the Massachusetts Department of Environmental Protection to improve the quality of recycling programs throughout the state. RecyleSmart serves as a hub of information that helps to demystify the recycling process here in Massachusetts. The website covers a wide range of common (and not so common) household goods, with clear instructions on how to dispose of or recycle each item.
Recycling contamination is a big problem in all states, including Massachusetts. RecycleSmart wants to change that by providing easy to understand information about recycling best practices, including what you can and cannot recycle. For example:
Can I recycle plastic bags? Not within your single-stream recycling bins, but you can bring them back to supermarkets
Can I recycle pizza boxes? Yes, even with a little bit of grease, pizza boxes are okay!
Can I recycle plastic straws? No, straws are too small be sorted by the machinery at the material recovery facility
The RecycleSmart program is clearing up common misconceptions that cause problems with the quality of recyclable materials. For example, you should never put your recyclables in plastic bags. Instead, place all individual recyclable items directly into your recycling bin. 
For more information, visit RecycleSmartMA.org, where you can:
If you're trying to dispose of larger items, such as furniture, a mattress, or other hard-to-recycle items, visit  RecycleSearch. This website allows you to find the nearest dropoff point for many recyclable materials that cannot be placed in your single-stream or dual-stream recycling bins, including electronic waste. Recycling has never been easier, so please do your part to keep recyclable and reusable materials out of landfills and incinerators.