Take the Pledge to Keep Your Neighborhood Litter-Free!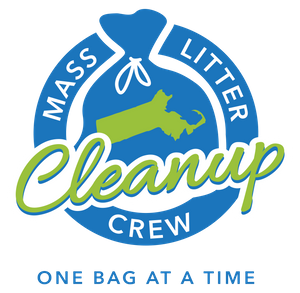 Does the sight of plastic beverage containers, empty "nip" bottles, styrofoam cups, cigarette butts, or plastic bags littering your neighborhood impact your sense of community pride?
Do you wish you could set an example that would encourage others to care about keeping your community clean as much as you do?
Are you ready to take action to keep your neighborhood and community clean and litter-free?
If you answered yes, take the pledge and join the Massachusetts Litter Cleanup Crew!
You will be joining hundreds of motivated environmental heroes who are making a positive impact in their communities!
Be an Environmental Hero in Your Community
How the Litter Cleanup Crew program works:
Simply incorporate litter cleanups into your daily walks, whether those walks are by yourself, with your dog, or with your family and friends. To make the task easier for you, we'll ship you an official Massachusetts Litter Cleanup Crew Kit.
Please note: We require a minimum donation of $15 in order to ship your kit. However, we will ship Litter Cleanup Kits at no cost for students or those who cannot otherwise afford a $15 donation.
Each Litter Cleanup Kit includes:
A litter cleanup/grabber tool (we offer two models)
An official Mass Litter Cleanup Crew safety T-shirt
An official Mass Litter Cleanup Crew reusable trash bag
A pair of high-quality gloves
Each of these kits costs us about $30, including shipping. To help offset these expenses, we do require a minimum donation of $15 in order to ship you a kit. If you order the Deluxe Litter Grabber tool, the minimum donation is $25.
If you don't need a Litter Cleanup Kit, you can still sign up here to join the ranks of the Massachusetts Litter Cleanup Crew and be added to our list of litter cleanup volunteers.
Thank you in advance for your support and your participation!