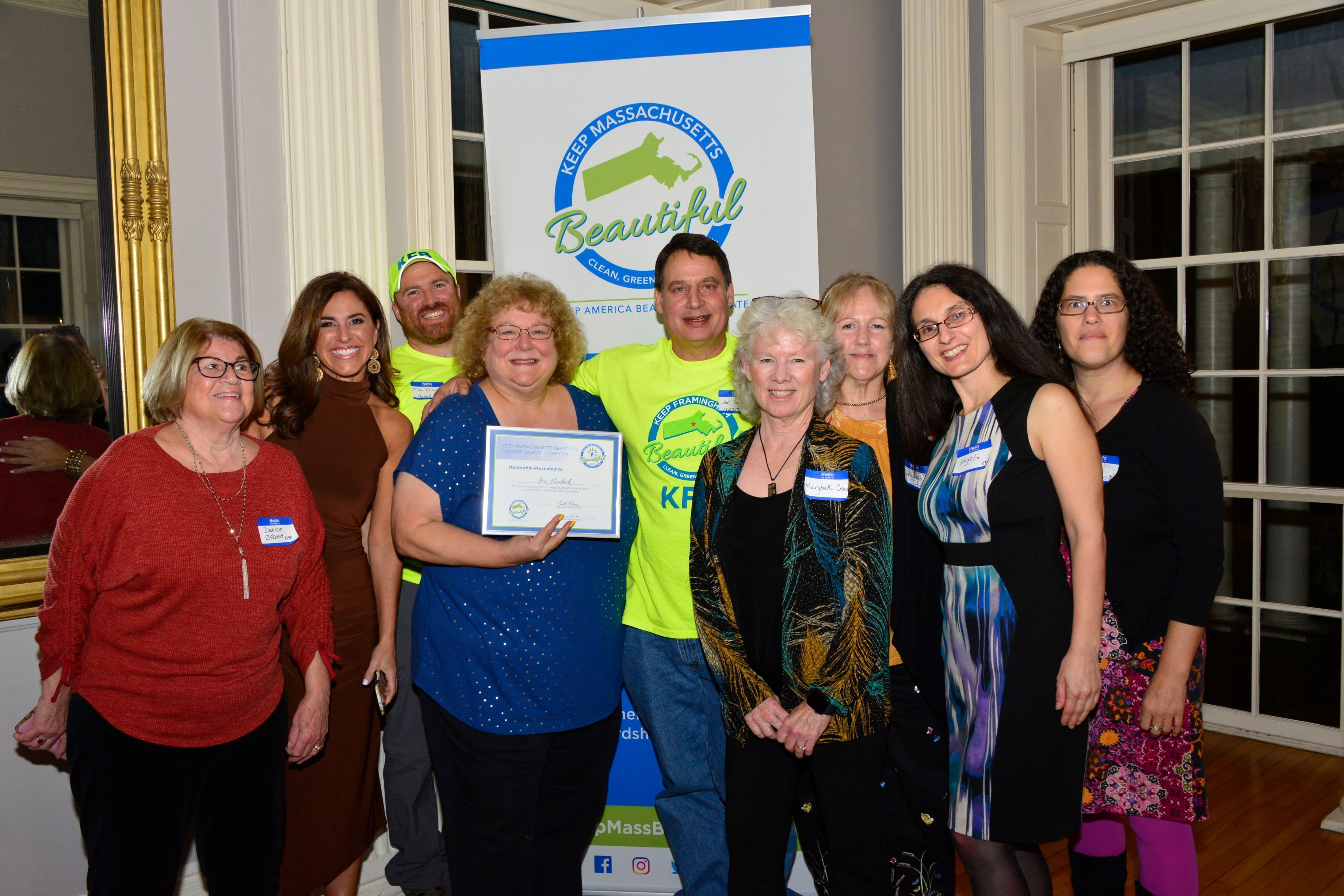 ---
Submit Your 2023 Massachusetts Clean Community Award Nominations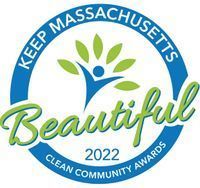 The Massachusetts Clean Community Awards recognize volunteers, nonprofit leaders, government leaders, businesses, and municipal partners for exceptional environmental protection and community cleanup efforts.
Congratulations to our 2022 Clean Community Awards winners!:
KMB Environmental Legislator: Senator Michael J. Barrett 
KMB Business Partner: Stop & Shop Restore
KMB Co-Chapter Leaders: Mike Croci and Deb Caplan of Keep Framingham Beautiful
KMB Rookie Chapter: The Worcester Green Corps
KMB Litter Buster #1: Doug Haynes of Keep Fitchburg Beautiful 
KMB Litter Buster #2: Joe Hudock of Keep Framingham Beautiful 
KMB Municipal Partner: Erica DeDonato of the Danvers DPW
KMB Youth Volunteer: Talia Aidlin-Perlman of Keep Sharon Beautiful 
Learn more about our 2022 award winners. If you missed our awards presentation on October 20, 2022, you can view a photo gallery here.
We are currently accepting nominations for the 2023 Massachusetts Clean Community Awards. The deadline for 2023 nominations is December 1, 2023.
Please scroll down to submit your nomination. 
---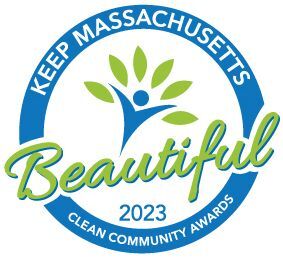 Environmental Legislator of the Year

Recognize a Massachusetts legislator for his or her efforts to protect or enhance the Massachusetts environment.

KMB Business Partner of the Year

Recognize a Massachusetts business for its efforts to partner with Keep Massachusetts Beautiful to clean up and beautify a local community or our entire state.

KMB Litter Buster of the Year

Recognize an individual Massachusetts volunteer for his or her efforts to prevent and/or clean up litter in their community. The nominee must be a volunteer to be eligible for this award.

KMB Chapter Leader of the Year

Recognize a local KMB chapter leader for outstanding achievement and leadership.

KMB Municipal Partner of the Year

Recognize a municipal leader, such as a Select Board member, DPW employee, Sustainability Manager, or Board of Health member, for extraordinary efforts to implement sustainable practices and clean up or protect the local environment.

KMB Rookie Chapter of the Year

Recognize a KMB chapter that launched within the past 12 months for its impact and community improvement achievements.

KMB Youth Volunteer of the Year

Recognize a youth age 21 or younger for outstanding volunteer work on behalf of a local Keep Massachusetts Beautiful chapter or a related group that focuses on litter prevention & cleanup, waste reduction & recycling, beautification & community greening, or environmental education.
---