Take Action to Prevent and Clean Up Litter in Your Community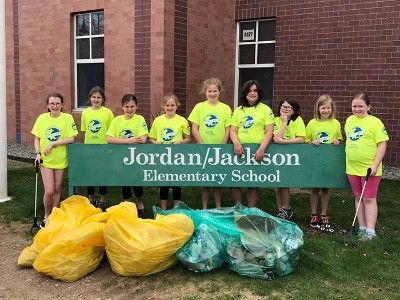 Research has shown that litter attracts litter. When an area is frequently littered or experiences high levels of illegal dumping, that sends the message that this kind of behavior is acceptable.
Conversely, when a local park or an entire community is litter-free, that sends a message that littering is unacceptable behavior. Clean communities tend to stay clean, which is why litter prevention and cleanup in Massachusetts is so important.
Prevention of litter and illegal dumping are keys to a clean and beautiful community. However, where litter and dumping already exist, a sustained effort is usually needed to clean it up. Unfortunately, many Massachusetts municipal departments of public works are already straining to keep up with their core responsibilities. In many cases, litter cleanup falls to the bottom of their priority list and cleanup efforts are reliant upon volunteers.
Keep Massachusetts Beautiful offers a variety of programs and resources to help educate community members about the importance of preventing litter and illegal dumping, as well as ways to mobilize volunteers to clean it up.
If you also agree that our state leaders should be doing more to prevent and clean up litter here in Massachusetts, please sign our petition that calls for the creation of a Litter Prevention & Cleanup Task Force.
Click on the links in the menu below to learn about our programs to help prevent and clean up litter in your community.