Congratulations to our 2021 Massachusetts Clean Community Award Winners!
The Massachusetts Clean Community Awards recognize volunteers, nonprofit leaders, government leaders, businesses, and municipal partners for exceptional environmental protection and community cleanup efforts. Nominations for the 2022 Massachusetts Clean Community Awards are now open. Submit a nomination today!
We presented our 2021 Clean Community Awards virtually via Zoom on December 2, 2021. While we would have preferred to celebrate in person, it was a pleasure to bring so many caring environmental and community service heroes together for one evening.
If you were unable to attend our awards presentation on December 2, 2021, you can view a recording here.
A special thanks to our special guest, Senator Paul Feeney for joining us and sharing his inspirational thoughts!
Our 2021 class of Massachusetts Clean Community Award winners included:
---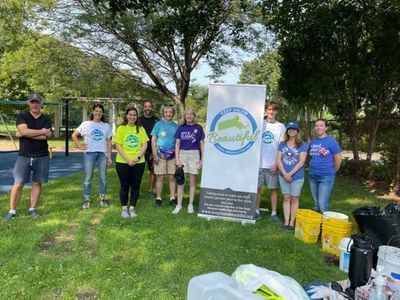 2021 Youth Volunteer of the Year: Ethan Henshaw of Salem
When there was a need in his community, Ethan didn't wait for things to happen, he took action. When Ethan observed litter was becoming an increasing problem in his neighborhood, he brought the community together and organized regular litter cleanups. He then built a coalition with Keep Salem Beautiful (KSB) and helped expand their efforts throughout the city. Throughout this process, Ethan grew as a leader, collaborator, and advocate.
In addition to being the Volunteer Coordinator for KSB, Ethan volunteers his time with the Salem Food Pantry and as an intern for local city campaigns. He also spent his summer as an intern with Salem Sound Coastwatch working on multiple projects to protect and improve the environmental quality of Salem Sound and its watershed.
"Rarely does one meet a young person who takes initiative and has such natural leadership qualities in the way that Ethan does," said Alice Merkl, a member of the Salem City Council.
Thank you to Ethan Henshaw and congratulations for being named our 2021 Youth Volunteer of the Year!
---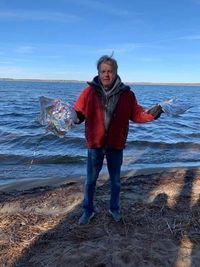 2021 Litter Buster of the Year: Paul Tosi of Plymouth

This award recognizes an individual Massachusetts volunteer for his or her efforts to prevent and/or clean up litter in their community. It's for those unsung heroes who do the dirty work of cleaning up other peoples' messes.
Like most of the people working to keep Massachusetts beautiful, Paul saw a problem and "took action" to address it. Paul is an avid runner, and as a result, he is all too aware of the roadside litter in Plymouth. He routinely collects empty nips and other types of litter on his runs. 
He then started a Facebook page called Pick Up Those Nips, which today has nearly 800 members and has inspired people all across the South Shore to take action to clean up their streets.
Paul understands that many of the people who toss empty nips out their car windows have substance use problems. He does not want to demonize these people. Rather, he'd like to see a portion of the funds raised from a deposit on nip bottles go toward treatment for alcoholism. To that end, Paul testified at the State House in support of adding nips to the Bottle Bill.  
Thank you to Paul Tosi and congratulations for being named our 2021 Litter Buster of the Year!
---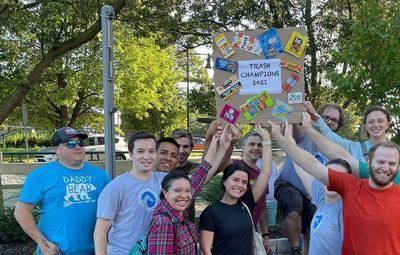 2021 Business Partner of the Year: MORSE Corporation in Cambridge

This award recognizes a Massachusetts business for its efforts to collaborate with Keep Massachusetts Beautiful to clean up and beautify a specific community and/or our entire state. 
The 'M' in MORSE stands for 'mission.' While their work is focused on supporting the mission of our armed forces, they also support the local communities where they work. 
On October 14, 2021, 120 volunteers from Morse Corp joined KMB for a litter cleanup in East Cambridge and along the Charles River. We collected more than 1,200 pounds of litter that day! This marked the third time MORSE partnered with KMB on a Corporate Community Service Cleanup. Previously, we cleaned up twice along Carson Beach in South Boston in 2019 and 2020. In each of these cleanups, the enthusiasm of the MORSE volunteers has been impressive. 
Other recent MORSE efforts in the local community include working with Habitat for Humanity to help build a house in Mission Hill. The company also works closely with Homes for Our Troops and contributed $20,000 last year to help build an accessible home for a wounded veteran in Derry, N.H. 
 
Thank you to MORSE Corporation and congratulations for being named our 2021 Business Partner of the Year!
---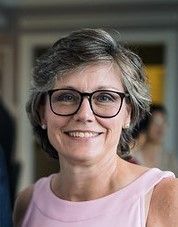 2021 KMB Chapter Leader of the Year: Laurie Drucker of Keep Attleboro Beautiful
This award recognizes an established KMB chapter leader for outstanding achievement. 
Laurie founded Keep Attleboro Beautiful (KAB) in 2017 and along with her dedicated board members, has been leading the cleanup and beautification of Attleboro ever since.
KAB's 2021 spring cleanup was its largest ever, with an entirely new approach and logistics for same-day registrations and supply pickup.  KAB had more than 200 volunteers and cleaned up 22 sites around the city. In 2021, KAB also formed a partnership with 9 local liquor stores. The liquor retailers voluntarily paid a    5-cent bounty on empty nip bottles from anyone who returned them to stores. With every bucket of nips collected, they donated to KAB. In 2021, KAB received more than $1,000 in donations from local liquor retailers.
KAB also teamed up with city agencies, an anonymous donor, and the Attleboro Arts Museum to "wrap" six downtown municipal lightboxes. These boxes were designed by artists associated with the Attleboro Arts Museum. Each box is adorned with a QR code and when scanned, people can learn about the art and the artist. 
Thank you to Laurie Drucker and congratulations for being named our 2021 KMB Chapter Leader of the Year!
 
---

2021 KMB Rookie Chapter of the Year: Keep Framingham Beautiful
This award recognizes a KMB chapter that launched within the past 12 months for its impact and community improvement achievements. 
Michael Croci and his mother Marybeth Croci launched Keep Framingham Beautiful in February 2021. They already had a Facebook group established under the name of "Clean Up Framingham." However, after learning about the support that KMB could offer them, they decided to rebrand themselves as Keep Framingham Beautiful and launch an official KMB chapter.
Their Facebook group is a rare thing these days: a place on the Internet where people share photos and comments about the POSITIVE things they are doing to improve their community! The Keep Framingham Beautiful Facebook group has more than 1,500 members and consistently puts out positive energy into the community.
In October 2021, KFB held the first-ever Keep Framingham Beautiful Week. More than 200 volunteers fanned out across the city and collected 255 bags of trash, plus larger items like tires and mattresses. They also organized a "Neaten Up November" effort that encouraged residents to go out and perform their own mini-cleanups. These cleanups are in addition to the collective efforts of dozens of volunteers who clean up their streets on a regular basis.
More recently, KFB has started to move beyond litter cleanup and started to focus on LITTER PREVENTION. They are posting anti-signs around the city to raise awareness about the litter problem. 

Thank you to Michael and Marybeth Croci and the entire team at Keep Framingham Beautiful and congratulations for being named our 2021 Rookie Chapter of the Year!
 
---
2021 Environmental Legislator of the Year: Representative Michelle Ciccolo
This award recognizes a Massachusetts legislator for his or her efforts to protect or enhance the Massachusetts environment. 
Rep. Michelle Ciccolo represents the Fifteenth Middlesex District, consisting of Lexington and wards 1 and 7 in Woburn. She has served on numerous state-wide boards specializing in Transportation, public health, and the environment. She is a noted expert in transportation circles, having been a driving force behind such important initiatives as the Statewide Complete Streets Program, the Assabet River Rail Trail, and recent efforts to improve suburban mobility. 
Rep. Ciccolo co-chairs the Zero Waste Caucus, along with Sen. Jason Lewis, who is the Senate co-chair. The Zero Waste Caucus is working in a bipartisan manner to reduce and eliminate solid waste in Massachusetts through legislative action, state and local collaboration, information gathering, education, and public outreach. Rep. Ciccolo and her colleagues in the House & Senate are working on several bills in the current session to address the challenges of plastic pollution, extended producer responsibility, litter, and low recycling rates.
We congratulate Rep. Ciccolo for taking on the goal of moving Massachusetts toward a zero-waste future and working to improve everyone's quality of life here in Massachusetts.
Thank you to Representative Michelle Ciccolo and congratulations for being named our 2021 Environmental Legislator of the Year!
 
---
2021 Municipal Partner of the Year: Michael Costello of the Rehoboth Department of Public Works
To run a successful KMB chapter, it's important to build strong relationships with municipal leaders, especially the local Department of Public Works. Keep Rehoboth Beautiful is fortunate to have strong support from the Rehoboth DPW.  And within the Rehoboth DPW, Michael Costello has been particularly helpful to their cause. Each year, Michael coordinates the collection and disposal of the many bags of litter collected by Keep Rehoboth Beautiful volunteers. He is always will to offer his team's support for any of Keep Rehoboth Beautiful's programs.
Thank you to Michael Costello and the Rehoboth Department of Public Works and congratulations for being named our 2021 Municipal Partner of the Year!
---
Thank you to all the unsung volunteers across our state who do so much to keep Massachusetts beautiful!