Give back in the Massachusetts communities where you do business
Our Corporate Community Service program matches up businesses in search of worthy community service projects with municipalities, parks, and public beaches in need of volunteer help. Typical projects include litter cleanups, park improvements, school projects, and other beautification efforts.
We work closely with your corporate affairs and event-planning staff to organize a rewarding community service event for your employees. A typical community service project might include a local litter cleanup or a DCR park beautification project near your business location. Working together, we can provide your employees with a rewarding, first-class community service experience.
Our Corporate Community Service program includes:
A customized community service event for your company and its employees
Coordination with local government and/or nonprofit agencies
A Keep Massachusetts Beautiful representative on-site to oversee volunteer activities
Supplies, tools, and volunteer T-shirts (extra charges apply for T-shirts)
Public relations support, including photos and press release, along with publicity on Keep Massachusetts Beautiful's social media channels, website, and e-newsletter
Please note: We require a minimum donation of $1,000 to organize a Corporate Community Service project. Higher fees may apply for events with more than 30 volunteers. If your company is already a KMB Business Sponsor, this fee may be waived.
---
A Sampling of Recent Corporate Community Service Projects
Medtronic Volunteers

Downtown Boston, November 14, 2022.

AYR Wellness Volunteers

Charles River Walk, Waltham MA, November 7, 2022.

AspenTech Volunteers

Bedford, MA, November 2, 2022.

Corderman & Company Volunteers

Fort Point Channel, Boston, October 18, 2022.

Lincoln Property Management Volunteers

Downtown Marlborough, October 6, 2022.

AEW Volunteers

Carson Beach, South Boston, September 21, 2022.

Samsonite Volunteers

Mansfield, September 15, 2022.

BeBio Volunteers

Kendall Square, September 14, 2022.

Everquote Volunteers

Kendall Square, September 9, 2022.

NextThink Volunteers

Boston Fens, June 30, 2022.

Pernod Ricard Volunteers

Cape Cod Canal in Sandwich, June 16, 2022.

CybelAngel Volunteers

Boston, Chinatown, May 13, 2022.

Vibalogics Volunteers

Boxborough MA, May 5, 2022.

Roland & Berger Volunteers

Boston's South End, April 21, 2022.

Amgen Volunteers

East Cambridge, October 29, 2021.

Morse Corporation Volunteers

Kendall Square, Cambridge, October 14, 2021.

Samsonite Volunteers

Route 140 in Mansfield, September 17, 2021.

Samuels Real Estate Volunteers

Nextlink Volunteers

South Boston, June 18, 2021.

National Grid

Revere Beach, June 11, 2021.
5 Benefits of Becoming a Keep Massachusetts Beautiful Business Partner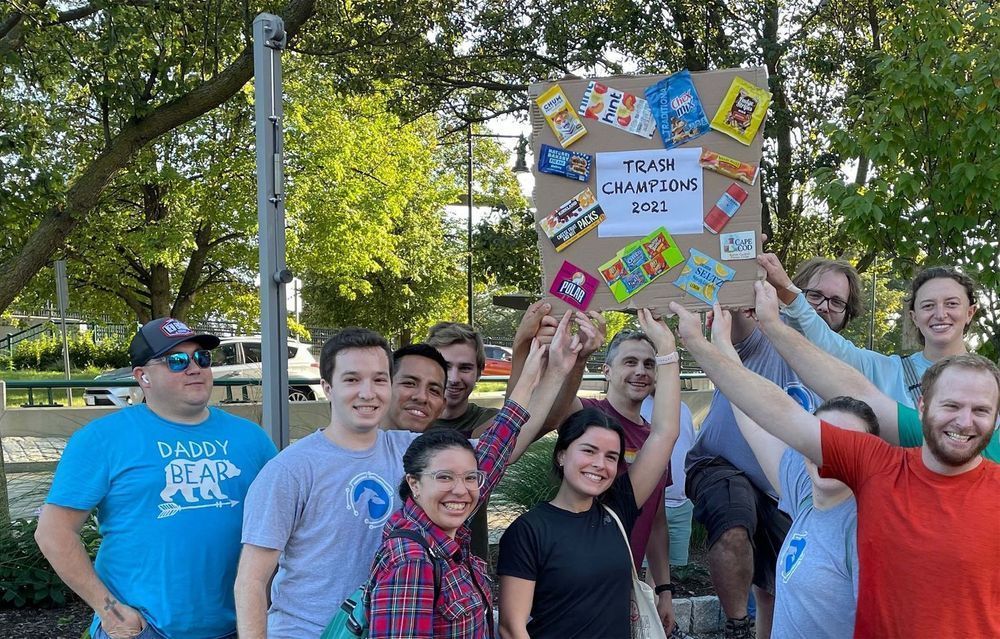 Align your business with a nonprofit organization that is working to clean up and green up the great state of Massachusetts.
Gain local media exposure for your company's community service and philanthropic efforts.
Demonstrate your company's commitment to a clean environment and to the Massachusetts communities in which it operates.
Focus on your business while delegating the bulk of the logistical planning to us.
Provide your employees with a rewarding community service experience that fosters teamwork and employee interaction and engagement.
Contact us to learn more about our Corporate Community Service program.
---