2021 Earth Day River Clean-up - Town of Palmer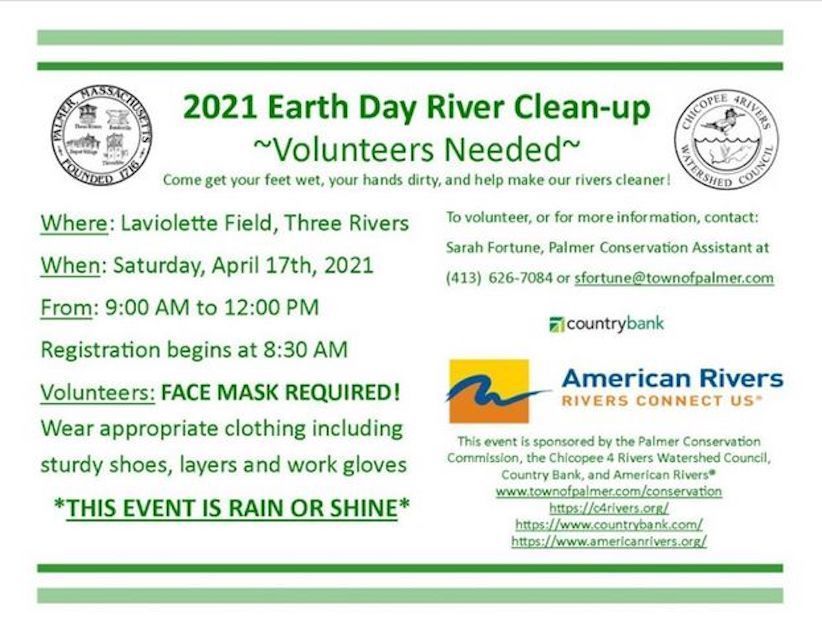 Volunteers will be required to adhere to all COVID-19 safety guidelines and social distancing protocols during the event.
If you have a different area of Town you would like to clean-up on this day please come see us from 8:30-9:00 am for trash bags, hand sanitizers and gloves.
Bring the trash that you cleaned up to Laviolette Field between 11:30 am-12:00 pm. We will have a dumpster on-site for waste disposal!!
Light refreshments will be provided to volunteers in appreciation for their participation.
Please contact Sarah Fortune, Palmer Conservation Assistant, to volunteer or for more information.