Ninth Annual Clean Sweep of Medway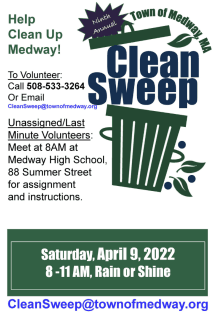 Join with your family, friends, and neighbors to help give the town of Medway a thorough spring cleaning! Pick up litter roadside on main streets and neighborhood streets throughout town.
More details coming soon. Visit the Town of Medway's website via the link below.