Danvers Town Wide Clean Up Event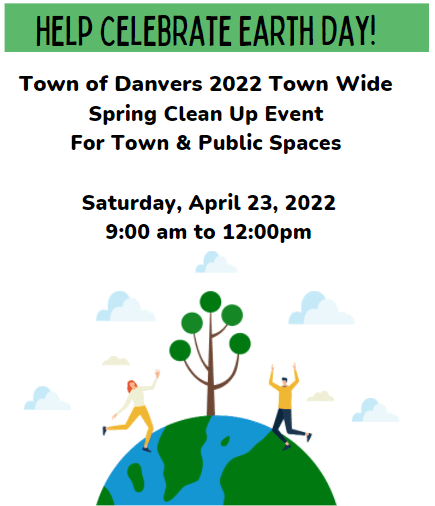 The Danvers DPW in partnership with the Rail Trail Committee will be hosting its very first Spring Town Wide Clean Up event this year. This event is an opportunity to clean up litter in areas around town to help maintain Danvers' beauty and help promote community pride!
Everyone is encouraged to participate! Become a group leader and organize your very own clean up group today.
Wondering how to sign up and participate? Check out the links below!