Keep Plainville Beautiful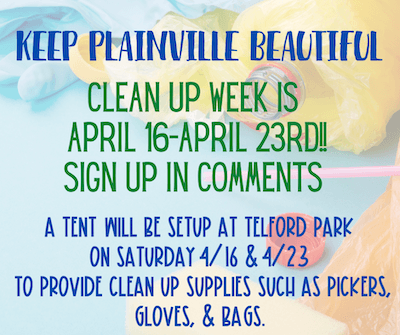 Hey Plainville, are you tired of seeing all the trash on the sides of our roads? Become a volunteer and join the town-wide cleanup sponsored by Keep Plainville Beautiful.
Cleanup activities for Keep Plainville Beautiful will take place the week of April 16-23. Kick-off is Saturday, April 16th and KPB will have a table set up outside next to the Humphrey House at 136 South Street. Participants will be able to pick up supplies of loaner grabbers, bags, and gloves. Limited quantities are available.
The table will be staffed on Saturday, April 16th and April 23rd for supplies and bag drop off. Participants are encouraged to dispose of bags with their own trash, if possible. Separating recyclables would be appreciated.