Harvard MA Town-wide Cleanup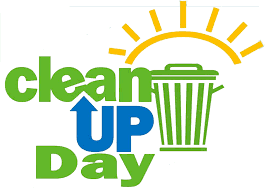 Join hundreds of residents and help us collect trash from all of Harvard's roads. We provide bags and gloves and instructions at supply handouts. Registration and further information via the link below.
Roadside Trash Cleanup 2022
And Garlic Mustard Pull
Four easy steps:
1) Select a section of road.
Click the box next to the section you want. Most sections are about a half-mile long. You can pick the ODD or the EVEN side of the road.
You can add a comment on the second screen (e.g., "Four family members"). If your plans change, just log back in and unselect, or make changes. Email us with questions.
2) Pick up supplies (bags, gloves), Westward Orchards parking lot, 178 Mass Ave, on:
Wed., 4/27: 2pm – 4pm
Sat., 4/30: 8am – noon
3) Collect trash. You don't need to tell us which day you will collect trash. Please be done by the evening of Sunday, May 1. Leave full garbage bags and bulky items by the side of the road where they can be easily seen but are not a hazard. Harvard DPW will collect the bags Monday morning, May 2nd.
4) Report: After the Cleanup: Log back in and tell us how many bags you filled.
Thank you!