Keep Melrose Beautiful Spring Community-wide Cleanup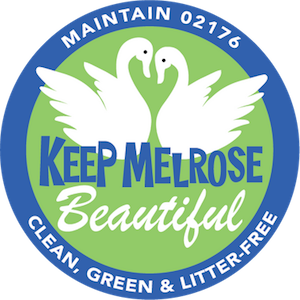 Please Join the Keep Melrose Beautiful Community-wide Cleanup! We'll be joining communities across the state for the Great Massachusetts Cleanup!
Please sign up for a particular location on behalf of any group, neighborhood, club, family etc. Details will be sent to the email provided closer to April 15. Please forward any emails you receive from KMB to others in your group. Our goal is to have every location on the Sign up claimed by April 15.
Locations and information are supplied via the sign-up genius link below or KMB's Facebook page.
Let's do this! Thank you!