Fitchburg Celebrates Earth Day 2023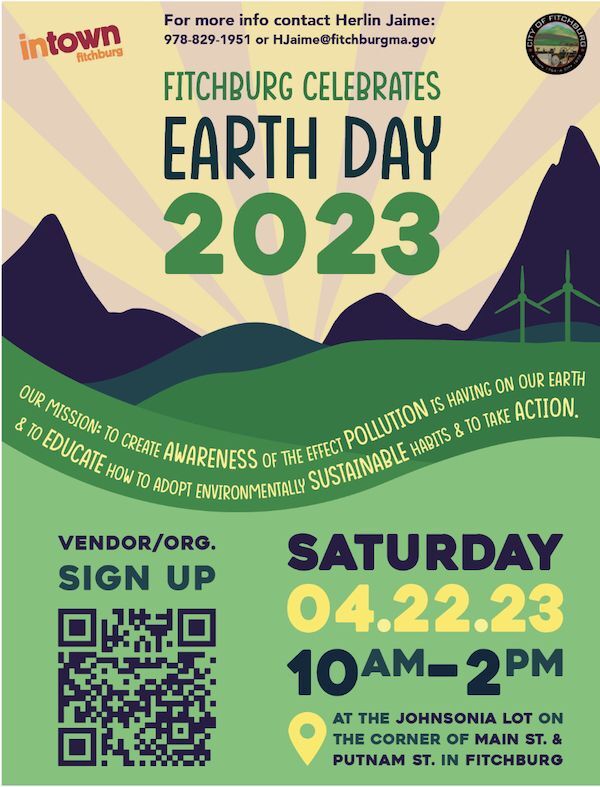 The City of Fitchburg will be hosting its second annual Earth Day event. This year the event will consist of local organizations/vendors providing a mix of information/products (for sale) to the public.
Organizations/vendors are asked to provide their own tables/chairs. We are hoping to have at least 50-100 people in attendance and are looking to run the event for a total of 4 hours. Our hope is to get the public engaged in sustainable gardening and provide resources/information to help them get started.
10am-2pm with 9am-10am for vendor/organization set up and 2pm-3pm for breakdown.