Annual Downtown Pittsfield Spring Cleanup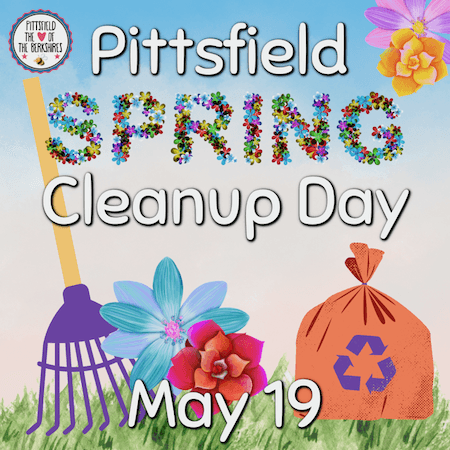 Downtown Pittsfield, Inc.'s Annual Downtown Pittsfield Spring Cleanup will be held on Friday, May 19, from 12 to 3 pm, with an after-Cleanup gathering and awards ceremony at Hot Plate Brewing, Co. beginning at 3 pm.
Individuals, small groups, and corporate teams are welcome! The Downtown Cleanup is open to all! Please note, tools are not provided. Participants are welcome to drop in to the Cleanup at any time between 12 and 3 pm. There will be complementary water and snacks available throughout the Cleanup at the Downtown Pittsfield, Inc. office at 33 Dunham Mall.
Each individual/team should make sure they bring gloves, water, rakes, and brooms. Trash bags will be provided.
The downtown cleanup area includes North and South Streets between East/West Housatonic and Berkshire Medical Center and all side streets. If you have a preferred location, you can let us know upon registration.
Please register via the link below. The registration deadline is Tuesday, May 2, 2023.