Haverhill's Earth Day City Wide Clean Up 2018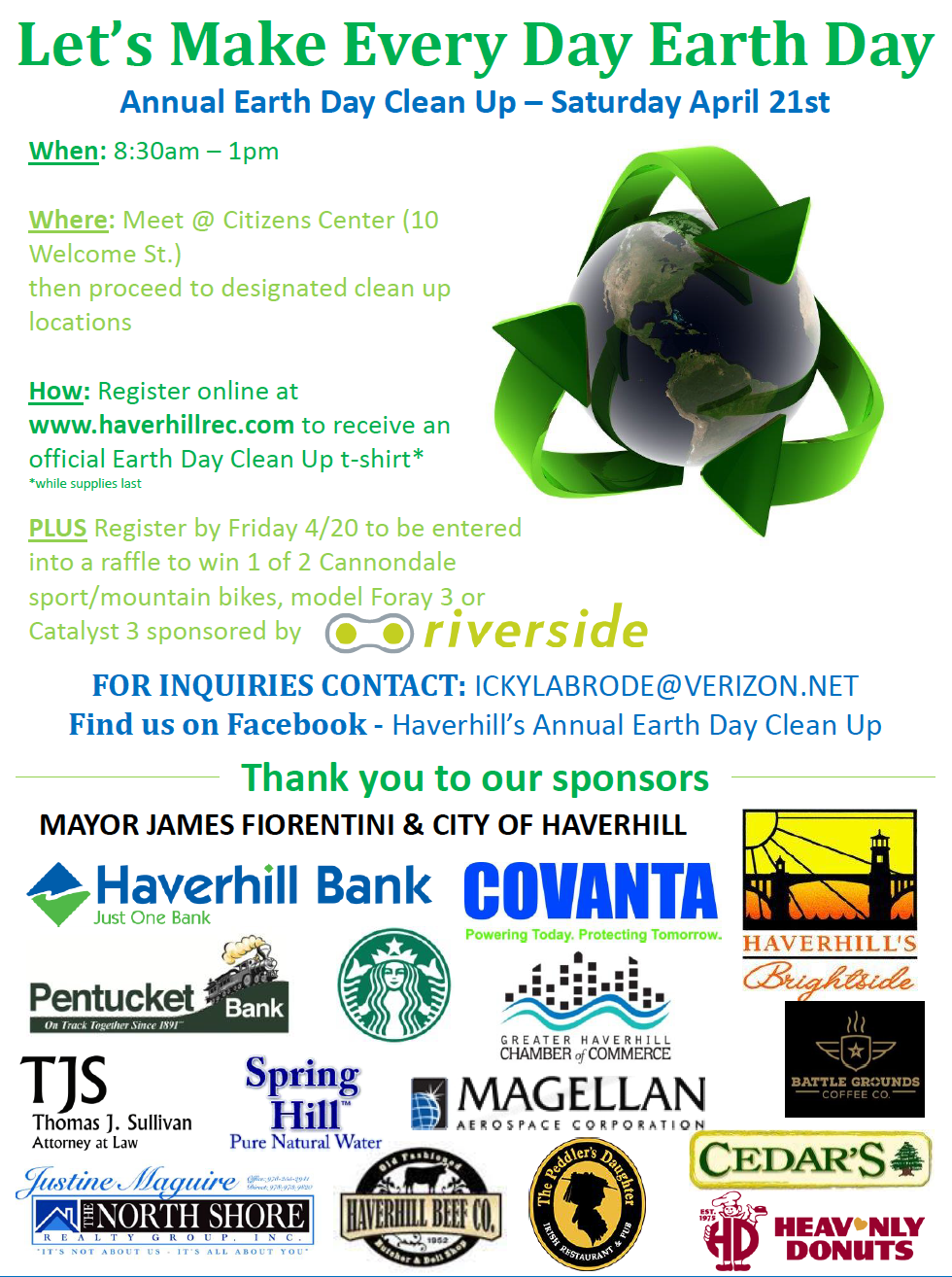 Join with your family, friends, and neighbors and help give the town of Haverhill a thorough spring cleaning!
Thanks to Riverside Cycle, we will be raffling off TWO items, a choice of Cannondale sport/mountain bikes, model Foray 3 or Catalyst 3, to ALL those who register on-line by April 20th. Check out Facebook for photos of the bikes! https://www.facebook.com/groups/423720084470839/.
This is a great opportunity to get out and really be part of your community and make a difference. Whether you are helping out in our downtown area, Battlegrounds Coffee Co. will be command central once again for folks cleaning up in that section of town, one of our neighborhoods or local parks, it is just a great way to welcome Spring and feel good about our City. Believe me you DO make a difference!
Please register at: www.haverhillrec.com and follow 1) Register > 2) Programs or Activities > 3) Special Events (to the left on the page) > 4) 2018 City of Haverhill Earth Day Clean Up.
Feel free to contact me if I don't have an answer I will connect you to someone who does!