2021 Massachusetts Clean Community Awards Presentation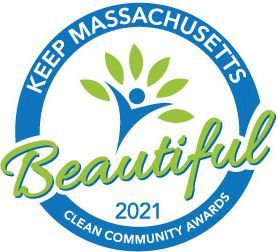 Join us on Thursday, December 2 from 7:00 p.m. to 8:00 p.m. as we recognize our 2021 Massachusetts Clean Community Award winners!
The 2021 Massachusetts Clean Community Awards recognize Massachusetts residents, nonprofits, government leaders, and businesses for exceptional environmental protection and community cleanup efforts.
Mix yourself your favorite beverage, sit back, and enjoy some positive vibes as we celebrate all the hard work that volunteers and others are doing all across Massachusetts!
Our award categories for 2021 will include:
KMB Environmental Legislator of the Year
KMB Business Partner of the Year
KMB Chapter Leader of the Year
KMB Rookie Chapter of the Year
KMB Litter Buster of the Year
KMB Municipal Partner of the Year
KMB Youth Volunteer of the Year
Click the Register Now link at the top right-hand corner to reserve your free Zoom meeting link now.
Sponsorship opportunities are available! Contact us if your business would like to participate as a corporate sponsor.