23RD ANNUAL EARTH DAY CHARLES RIVER CLEANUP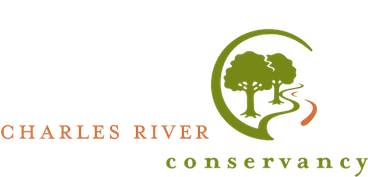 The Conservancy is thrilled to be able to offer in-person cleanups to celebrate Earth Day 2022. Cleanup events will be taking place April 22 and April 23, from 10 a.m. – 12 p.m. and groups will be assigned their own stretch of the Charles River Basin to cleanup. We hope you will join us for a safe and fun way to get outside and give back to the parks that have given us so much!
ABOUT THE CLEANUP
The Annual Earth Day Charles River Cleanup builds on a national effort as part of American Rivers' National River Cleanup®, which to date, has removed over 25 million pounds of trash from America's waterways. From 2016 to 2019, the Annual Earth Day Charles River Cleanup was recognized by American Rivers for the Most Pounds of Trash Collected and Most Volunteers Mobilized.​
Our cleanup brings together over 3,000 volunteers each year to pick up litter along the Charles River. Residents are drawn to the popular Charles River Cleanup from a desire to give back to their community while enjoying the beauty and wildlife along the river. Volunteers hold onto the connections they establish during this day of stewardship by returning to the Charles to exercise, play and enjoy nature throughout the year.
COVID-19 SAFETY PROTOCOLS
While the state does not currently have any restrictions or requirements for outside gatherings, for the safety and comfort of our volunteers we recommend the following protocols.
Event Safety Protocols:
- All unvaccinated volunteers wear a facemask.
- All equipment, tools, and materials will be disinfected before and after use in accordance with CDC guidelines. Furthermore, participants should not share equipment, tools, or other materials. A list of tools will be provided prior to the event for participants who prefer to bring tools from home.
- Alcohol-based sanitizer will be available for participants to use.
- Participants must adhere to social distancing guidelines and remain at least six feet away from others.
- Food and drinks should be brought from participants' homes and not shared with individuals outside of one's household.
**Please note that the status of the 23rd Charles River Earth Day Cleanup is dependent on current COVID-19 guidance.
SIGN-UP TO PARTICIPATE
Please register via the link below. We have spaces for individuals, families, and groups.