Keep Granby Beautiful's Earth Day Clean Up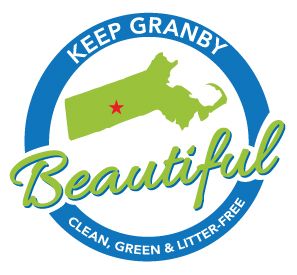 Roadside litter is everywhere! Let's clean up our beautiful town of Granby, Massachusetts this Earth Day!
Do you live near a high traffic area where litter accumulates? Or do you regularly drive by an area that is trashed? This is your chance to set aside time to pick up that litter AND be part of a large overall town effort.
Our goal is to fill 400 bags of trash for this event! A full trash bag of litter takes about 30 minutes to fill. How many bags will you fill this year Please post pics and the location of your filled trash bags on our Keep Granby Beautiful Facebook Group page OR text pics/location to 413-335-3129! We will keep an ongoing tally until we reach 400 bags of trash filled.
There are always plenty of returnable bottles and cans when picking up litter. You can keep these separate and we will donate them to the Boy Scouts.
Remember, safety comes first! Wear gloves and bright clothing and always walk against traffic. Use a litter grabber to make it even easier. Include children if you can, but pick a safe area to do your part.
Please put the trash in your regular weekly pickup if possible. If you do not have room, a dumpster has been donated by Amber Scene Clean! It will be available for litter only at the Highway Department.
Granby streets that need our help:
East Street
Amherst Street
Taylor Street
Carver Street
Chicopee Street
Batchelor Street
School Street.... and many others.
If you are unable to help by picking up litter but want to contribute to our cause, you can donate money to help us keep Granby beautiful.
Let's do this!