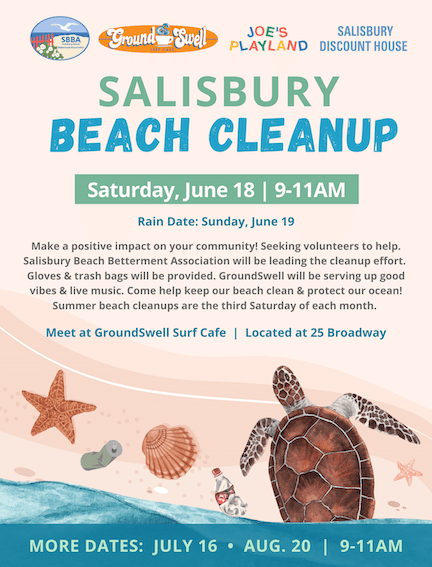 Join us for a summer beach cleanup on Salisbury Beach & make a positive impact on the environment. Beach cleanups are the third Saturday of every month, 9-11AM. Rain date is the following Sunday 9-11AM. Meet in front of GroundSwell Surf Cafe at 25 Broadway.
Salisbury Beach Betterment Association will be leading the cleanup effort. Gloves & trash bags will be provided. Participants receive a same day 20% discount coupon for Joe's Playland, Salisbury Discount House, GroundSwell, or Swell Willey's (ice cream).
Come help keep our beach clean & protect our oceans!
Please visit the Salisbury Beach Cleanup Facebook page for information