Charlton Earth Day Cleanup & Earth Fest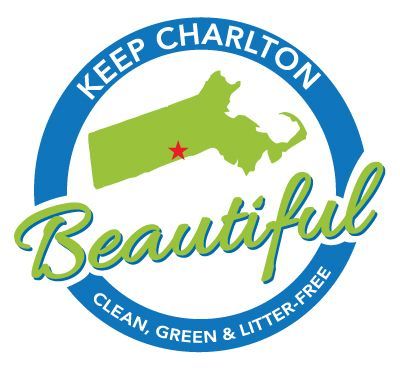 Annual Road Clean-up and Earth Fest on the Common
Give the Earth some help! Beautify our Town! Roadside trash pick-up 8 am – 2 pm Saturday, April 29th!
Road Registration begins April 1st! Sign-up form will be available via the registration link below, or sign-up in person on April 30th on the Town Common!
Sign-up for a road, or portion of a road. From 8 am on the Common, road volunteers may pick up yellow bags, gloves, safety vests, boxes of water, and a packet of native wildflower seeds. Supplies courtesy of TLGV grant, The Charlton Recreation Commission, Charlton Board of Health, and The Earth Fest Planning Group.
A limited supply of pickers is available one per family/group, PLEASE REUSE pickers from previous years if you have them. Bring the filled bags to the dumpster behind Town Hall. Dumpster donated by Casella Waste. Enter raffles for prizes donated by Treehouse Brewery, CHPT, Cornerstone Bank.
T-shirts with design by this year's contest winner (TBA) will be available on a first come, first serve basis, one per person, donated by Millennium Power Plant. The theme for this year's contest is: We Can Help the Earth By…..
Safety first! Please take care when picking up the roads. Use gloves to protect yourself from sharp objects. Wear bright clothing or a safety vest so drivers can see you easily. You may want to set up cones to caution drivers in higher speed areas. Never open containers of unknown substances. Contact the Police to dispose of any needles or syringes – do not touch or place in bags with other refuse.
NEEDY ROADS!!! Walk any back road in Charlton, particularly the wooded roadsides, and you will easily fill a trash bag with a variety of plastic, glass, paper, and metal refuse. But the worst roads are some of the most traveled and therefore more dangerous to do. If you are up for the task, and not for kids for sure, these roads are hot spots: Route 31, Brookfield Road, Route 20 traffic lights, Saundersdale Road. ROAD REGISTRATION begins APRIL 1st.
EARTH FEST RETURNS!!
SUNDAY, April 30th from 11 am – 2 pm
Environmental Education, Live Music Food Trucks! Celebrate the Earth!
All are welcome on the Town Common to learn from a variety of vendors promoting environmentally sustainable lifestyle choices! Learn ways you can help the earth, its animals, and plants.
Blessings Farm will be bringing some horses to the Common; come and visit! Smick Studios will be documenting the day. Live music by The Wormtown Mugwumps, Worcester's premier purveyors of jug band music. Free kazoos!!
Food trucks!!!
Baystate Chews ---- Big T's Jerky House---- Sauced and Tossed Chicken Company---- No Coast Kitchen---- Suzie Q's Ice Cream.
Vendors!!
Armstrong Acres Farm, Local 4 Life, Cornerstone Bank, Energy Monster, Second Chance Animal Shelter, Cathy Kuehl Memorial Wildflower Garden, Edward Jones (environmental investing), Charlton Garden Club, Keep Charlton Beautiful Committee, Blessings Farm, Kiddie Picasso Face Art, The Last Green Valley, Charlton Heritage Preservation Trust, Charlton Conservation Commission, Keep Charlton Beautiful Committee, Capen Hill Nature Center, AnnieMike's Honey, and the Buffumville Army Corps of Engineers.