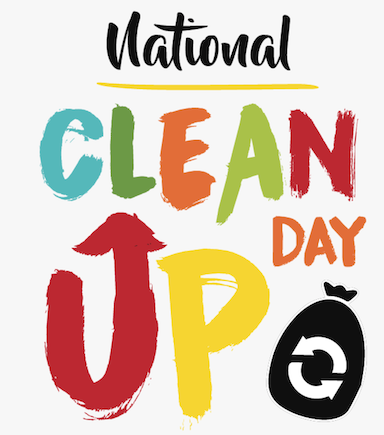 …What would happen if everyone picked up at least one piece of litter on National CleanUp Day?
From coast to coast, organizations and individuals volunteer to clean up our parks, trails, beaches, mountains & open spaces.
September is CleanUp Month. Though we encourage cleanups to occur on the Third Saturday in September, there are many cleanups occurring during the rest of CleanUp Month. Religious celebrations, desire to schedule on a weekday, tides, weather, pandemics, or events like Public Lands Day create the opportunity to hold your cleanup at a day/time that is convenient.
JOIN NATIONAL CLEANUP DAY:
*CLEANUP ANYTIME, ANYWHERE - Together we can make a difference! Explore our centralized hub for volunteer opportunities or create your own. https://www.nationalcleanupday.org/join-us
*REPORT YOUR CLEANUP ONLINE - https://www.nationalcleanupday.org/cleanup-reports
NATIONAL CLEANUP DAY IS HELD IN CONJUNCTION WITH WORLD CLEANUP DAY on the third Saturday in September. 180+ Countries & Millions of participants!
Thank you for caring. Have a FUN day!