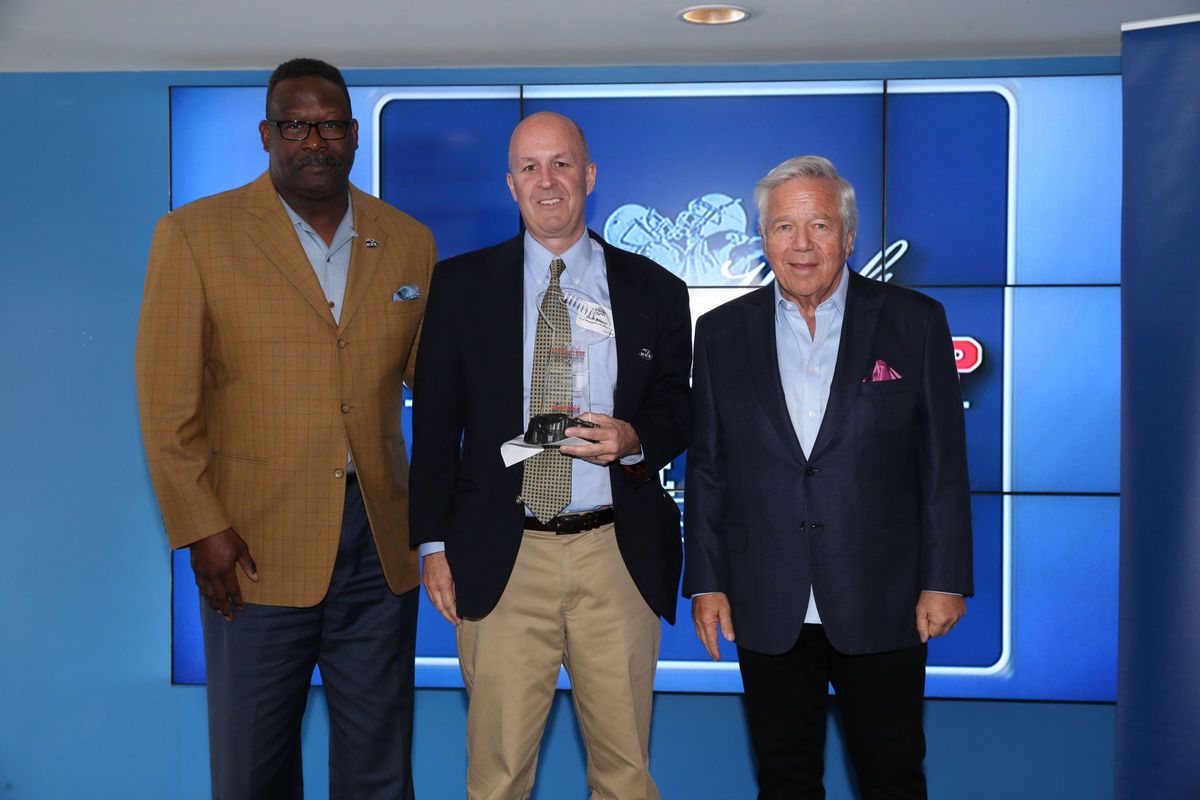 On June 8, the 2017 Myra Kraft Community MVP winners were recognized for their contributions at an awards ceremony at Gillette Stadium. Grant winners ranged from 17 to 86 years old and represented every New England state.
The New England Patriots Charitable award each MVP winner's charity with a grant of $5,000, $10,000, and one grand prize winner of $25,000.
This year, Keep Massachusetts Beautiful founder and executive director Neil Rhein was among those recognized and awarded a $5,000 grant.
On hand to congratulate the award winners were Patriots Chairman and CEO Robert Kraft, New England Patriots Charitable Foundation President Joshua Kraft and Patriots and Pro Football Hall of Famer and Patriots Executive Director of Community Affairs Andre Tippett. Patriots players Tom Brady, Julian Edelman and Rob Gronkowski also made a surprise appearance to congratulate the winners.
"I was honored to be recognized by the New England Patriots and sincerely appreciate their financial support," said Rhein. "These funds will allow our small nonprofit to further its mission to make Massachusetts a cleaner, greener place to live, work, and play."