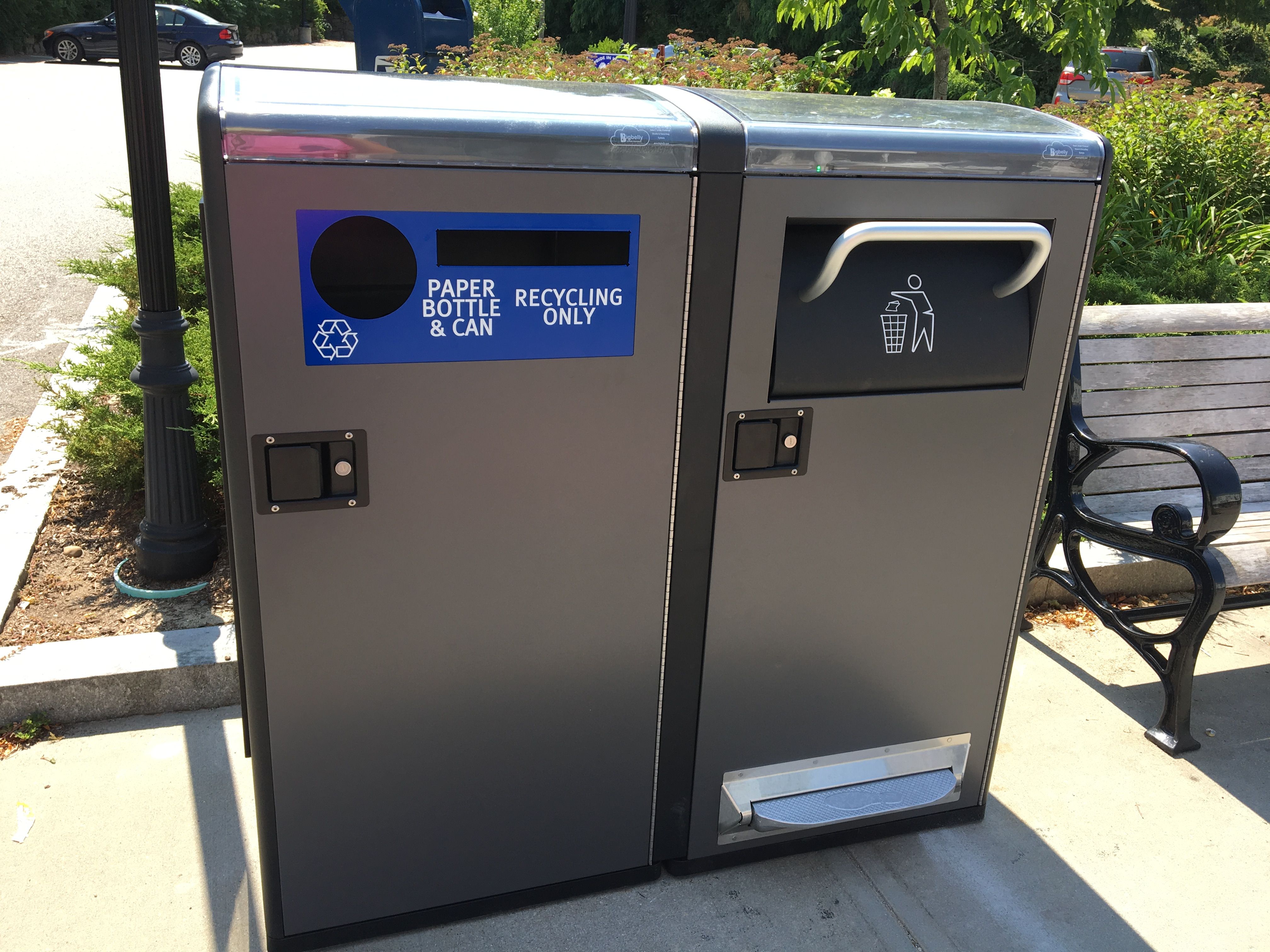 With encouragement from members of Don't Trash Wareham, the Town of Wareham recently installed 9 solar Big Belly trash compactors and recycling bins.
In addition to helping to keep Wareham clean, Big Bellies are economical and good for the environment. The solar-powered units compact the trash, which allows more volume than a regular trash or recycling bin. They also prevent animals and seagulls from getting into the trash.
When the Big Belly is full, it automatically alerts the Wareham Municipal Maintenance Department. This reduces the need to make constant trips to check on the barrels, thus reducing fuel and manpower expenses.
As a beach community, this is a great step forward for Wareham. Thank you to the volunteers at Don't Trash Wareham for helping to coordinate this project.