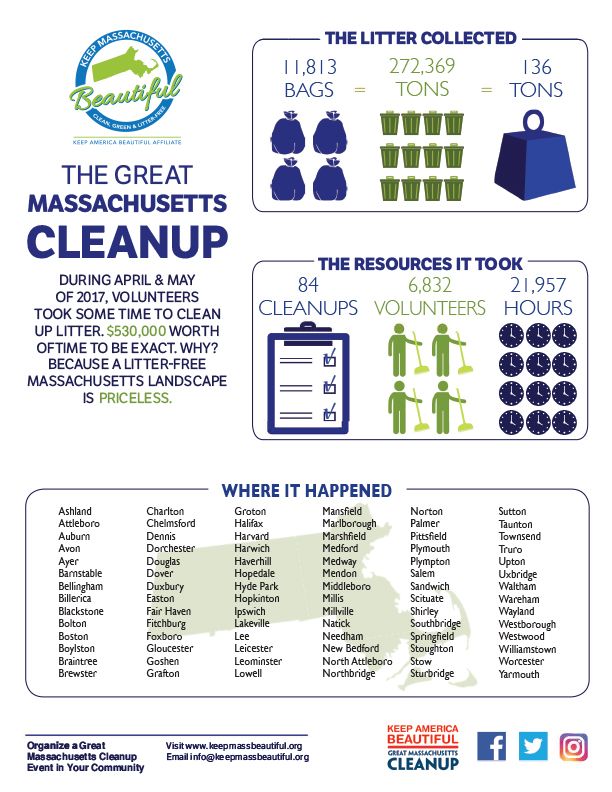 Thanks to nearly 7,000 volunteers in 84 Massachusetts communities, 136 fewer tons of trash litter Massachusetts roadsides, parks, and beaches. Last spring's 2nd annual Great Massachusetts Cleanup demonstrated what can be achieved when volunteers, local government, and business leaders work together.
Each spring, the Great Massachusetts Cleanup provides an opportunity for volunteers to join with neighbors, friends, family, and co-workers to clean up and beautify local neighborhoods and communities. Volunteers organize litter cleanups, park maintenance projects, tree plantings, and other community service events.
Registration for the 2018 Great Massachusetts Cleanup will be opening soon. For next year, we are encouraging communities to choose Saturday, April 28, for their Great Massachusetts Cleanup events. If that date does not work in your community, any cleanup events that happen during April and May will be included in the 2018 Great Massachusetts Cleanup results.
If your community has not participated in the past, now is the time to get organized.