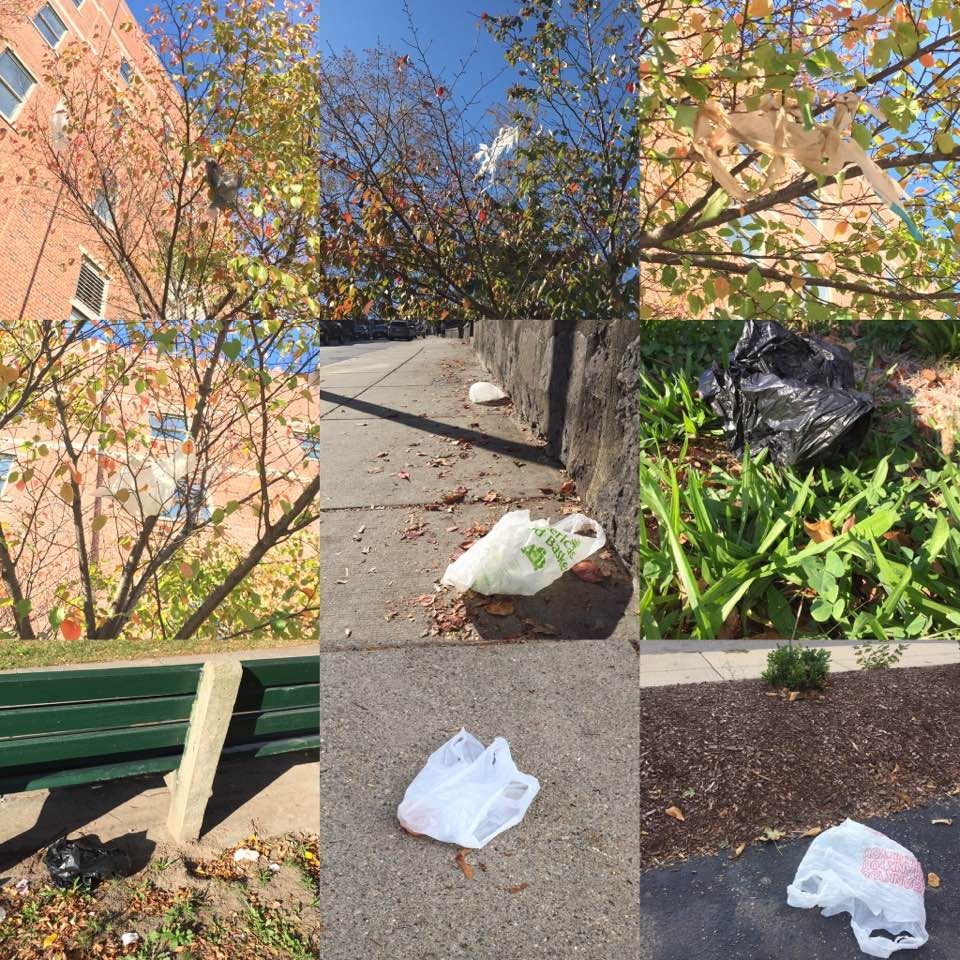 On November 29, the Boston City Council voted unanimously to pass an ordinance to reduce the use of plastic bags in the city.
The new ordinance would encourage shoppers to use reusable bags, or pay a 5-cent fee for a thicker, compostable plastic bag. Shoppers would also be given the option of paying a 5-cent fee for larger, paper bags with handles. The fate of the ordinance now rests in the hands of Mayor Marty Walsh.
Meanwhile, as reported in the SouthCoast Today, a bill to reduce plastic bag pollution across the state is again moving through the Legislature (An Act Reducing Plastic Bag Pollution (H2121) and S424).
The latest bill is the strongest proposed state bag bill to date. The bill would apply a 10¢ fee on all bags statewide, even in municipalities with existing laws. However, it would only apply to stores of 3,000 square feet or more. Existing local ordinances would stay intact, and new stronger local laws could continue to be passed. If it passes, the full statewide ordinance would take effect on Aug. 1, 2018.
"Plastic bag pollution is as much a local issue as it is a global one. We are all familiar with the sight of plastic bags on the street, in the trees, in our parks, all constituting a new 'urban tumbleweed," said Rep. Lori Ehrlich, D-Marblehead, who co-sponsored the bill along with Senator Jamie Eldridge, D-Acton.
According to the Sierra Club, Massachusetts uses more than 2 billion plastic bags per year. "We are very much a plastic economy and it's not sustainable," said Clint Richmond, a volunteer legislative advocate with the Sierra Club. "Supporting plastic bag legislation is part of a broader campaign of sustainability around plastics and consumer products."
If you interested in passing a plastic bag ordinance in your community, refer to the resources available on the Mass Green Network.
*Source for quotes is SouthCoast Today.