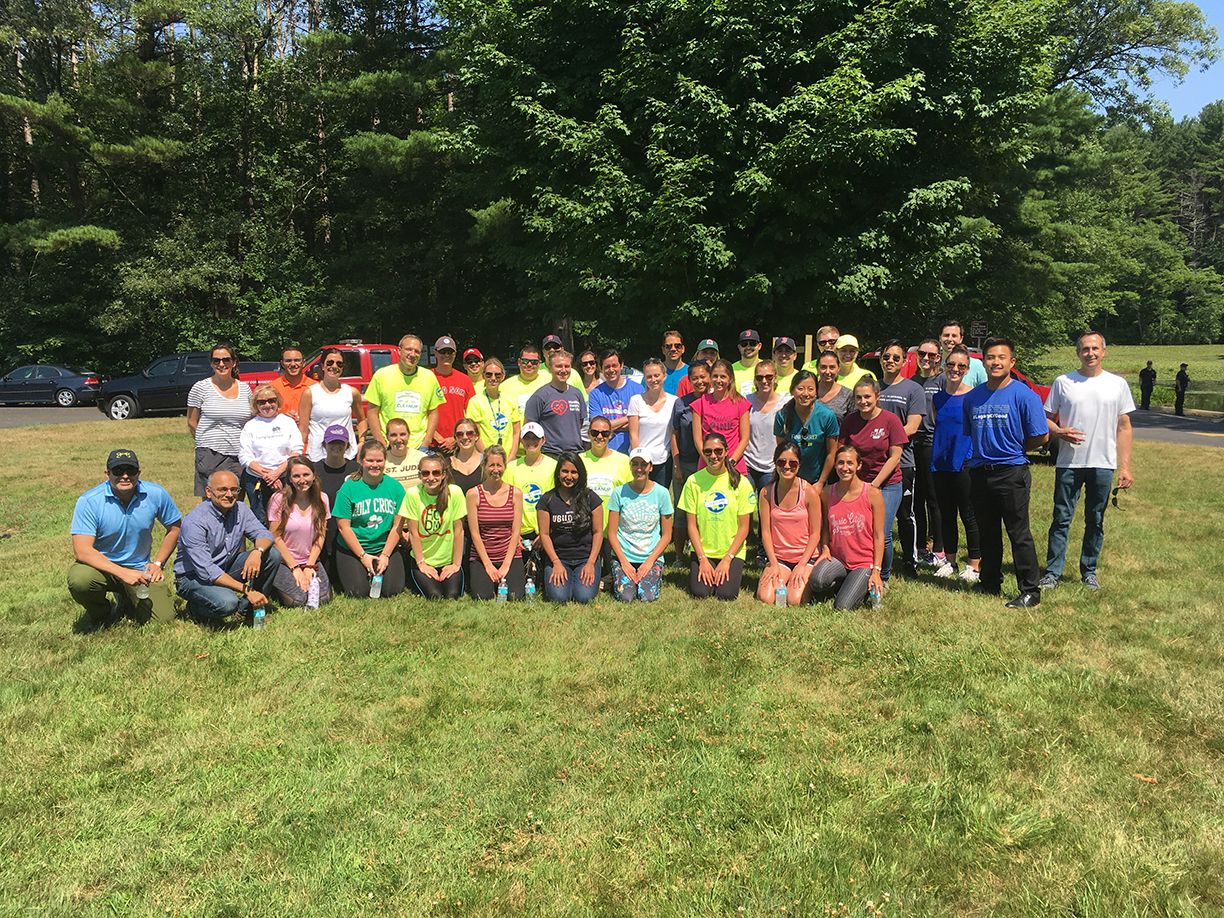 On July 11, a team of 75 enthusiastic volunteers from Dell Technologies gave Hopkinton a thorough cleaning. The group split up into seven teams and removed litter from a four-mile stretch of Wood Street (Route 135).
Volunteers collected approximately 30 bags of trash. Among the most common items found were empty "nip" bottles, cigarettes, and styrofoam coffee cups. Afterward, the team celebrated their hard work with cold beverages at a local restaurant.
Thank you to Dell Technologies for once again partnering with Keep Massachusetts Beautiful!