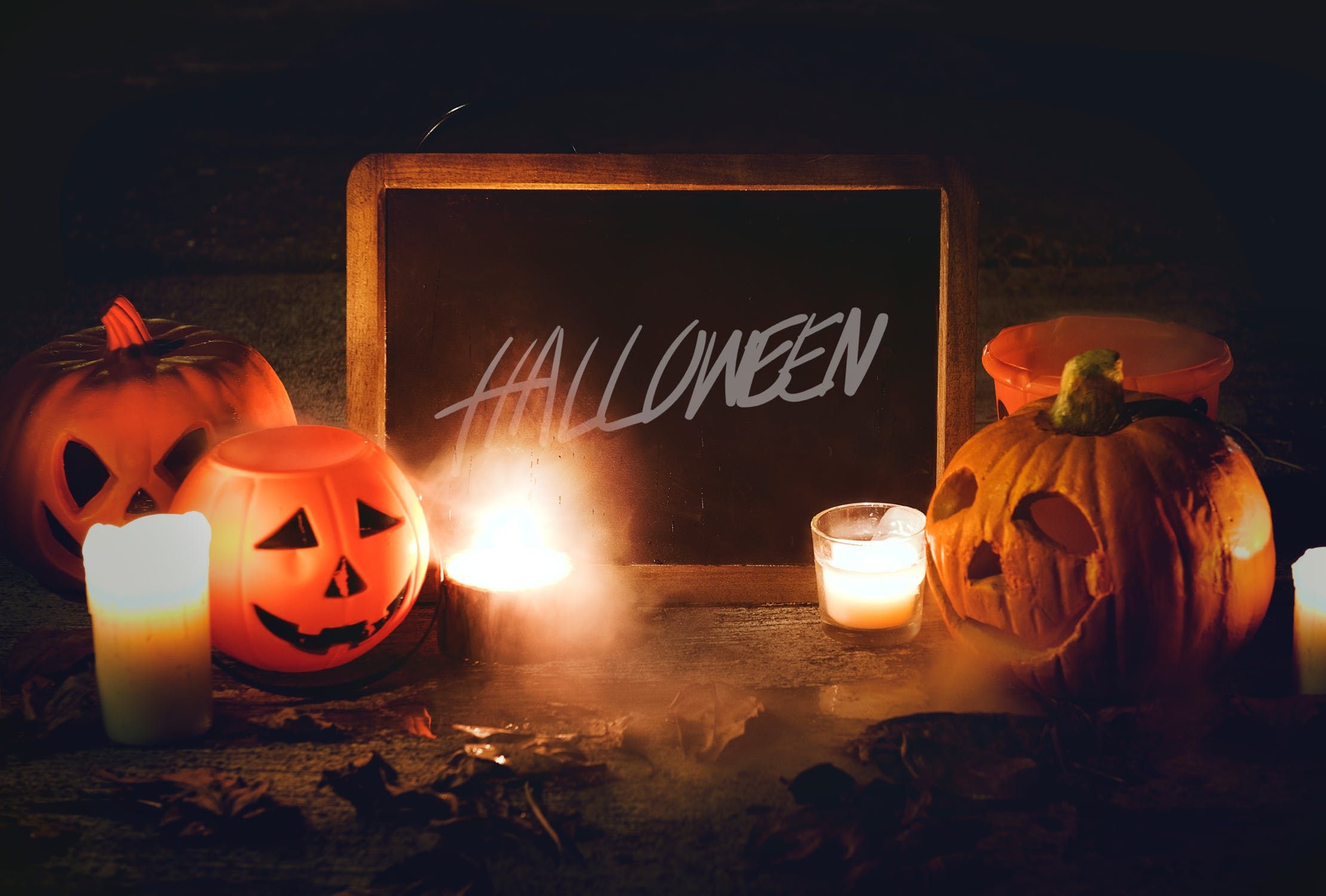 Halloween may be a time of the year to embrace the macabre and the creepy, but there are few things more horrifying than degrading and destroying our environment by generating even more plastic pollution.
If you're looking to start living a more eco-friendly lifestyle, Halloween is a great place to start. This year, take steps to live a more sustainable lifestyle on Halloween and every day of the year by implementing these five tips for hosting a greener Halloween party.
1. Ditch The Paper & Plastic Party Ware
Dealing with garbage bags full of plastic utensils and paper plates is a messy horror that you'd rather not deal with after Halloween. You can avoid this by using real silverware or party ware that's made of recycled plastic, such as products from Preserve
Provide reusable cups and mugs for your guests, rather than cheap disposable cups. To incentivize reusability, offer prizes to those who bring the most creative Halloween-styled mugs. Rather than plastic straws, offer steel or bamboo straws or simply go without straws. It may seem scary, but trust me, you'll survive!
For certain plastic items that are hard to avoid, as well as glass bottles and aluminum cans, be sure to place recycling bins next to your trash bins, along with proper signage.
2. Encourage Guests to Create Their Own Costumes
Why buy a costume you're not going to wear more than once? Costume rentals are cheaper and ensure the costume is reused after you're done with it.
If you want to go one step better, encourage your guests to create their own costumes. Some of my fondest memories are trudging around in an intricately made vampire costume, or the classic mummy made from old sheets. Homemade costumes are more memorable, more affordable, and provide a way to reuse old materials and garments. Here again, you can incentivize your guests to be more eco-friendly by offering a prize for best homemade costume and letting party guests vote on the winner.
3. Create Homemade Decorations
You don't need to spend money buying expensive pre-made Halloween decorations. With a little time and creativity, you can save yourself money and have decorations you can be proud of. Explore creative ways to transform your household into a ghoulish lair. Old jars can be drawn on and lit from the inside to create a spooky atmosphere, while cardboard can be cut and assembled into many different creepy configurations, like bats, witches' brooms, and other Halloween staples.
4. Use Every Part of The Pumpkin
While carving your Jack O' Lanterns, make sure to use every part of the pumpkin. The sweeter parts of the pulp can be used in cooking, and the seeds can be toasted as a snack. The rest of the pumpkin can then be added to your compost bin.
5. Use LED Light Bulbs
Immerse yourself in the Halloween spirit by changing out your light bulbs to LEDs during (and after) your parties. Red LEDS can add to the horror aesthetic and provide extra ambiance to your party, while lasting longer and providing more energy efficiency than traditional incandescent light bulbs. While you're at it, you might as well replace all of your inefficient and short-lived incandescent bulbs with LED bulbs.