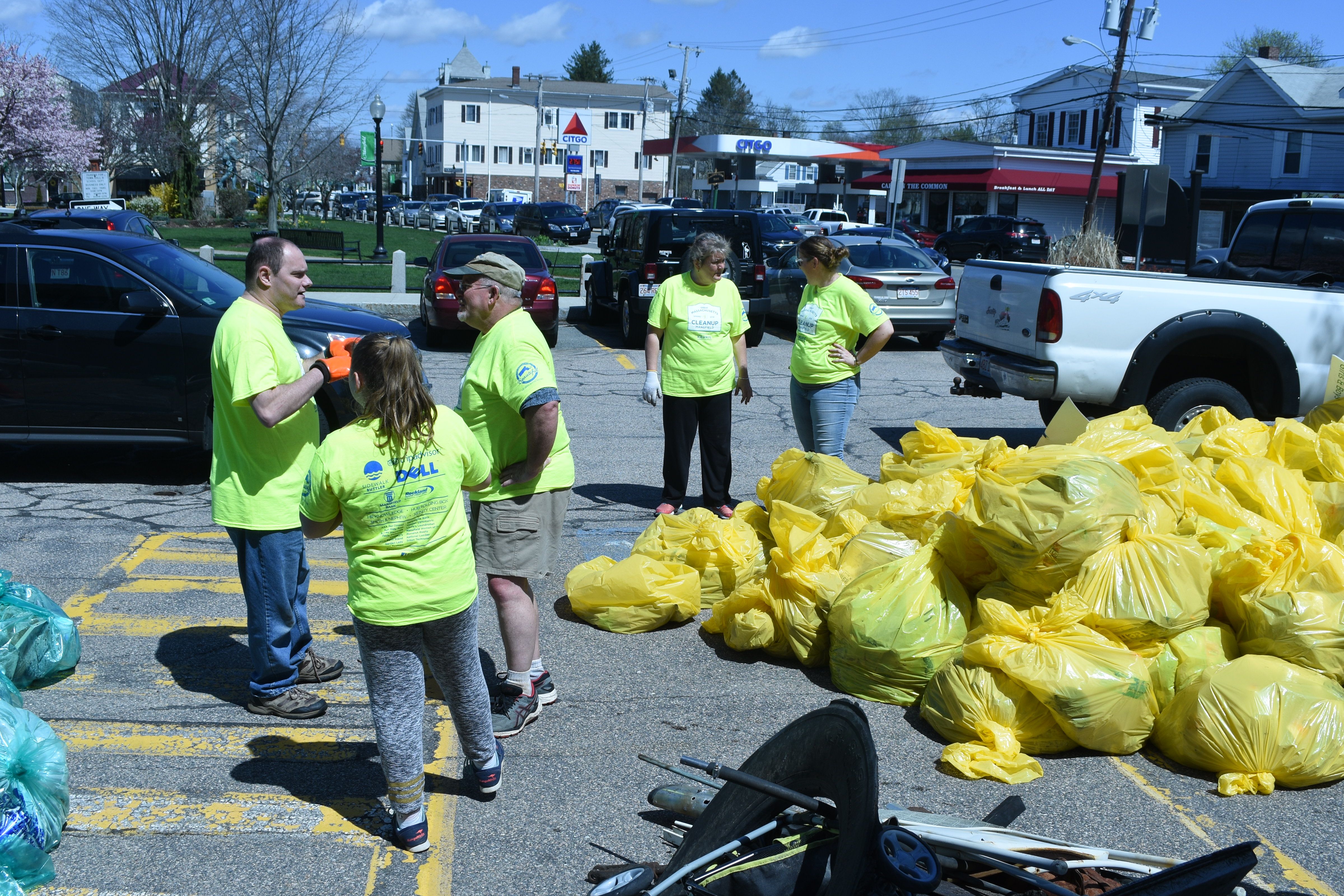 Each year, Mayors, Town Managers, and DPW directors receive numerous complaints from local residents and business owners, covering everything from snowplowing and potholes to trash collection and litter, among other issues.
When it comes to preventing and cleaning up litter, enhancing recycling education, and beautifying communities, launching a local Keep Massachusetts Beautiful chapter offers an effective solution. Whether you work in municipal government or are a concerned citizen or business owner, here are 5 reasons your community should launch a local Keep Massachusetts Beautiful chapter in 2019.
1. It's easy to get started.
Keep Massachusetts Beautiful provides hands-on support to help local chapters get organized and set up for long-term success. Our local chapters can be established as appointed municipal committees, 501 (c) (3) nonprofits, or as local "community improvement organizations." Our support services for local KMB chapters include:
Logistical and planning support for local Great Massachusetts Cleanup events
Creation of a chapter logo and a dedicated page on the Keep Massachusetts Beautiful website 
Creation and delivery of a customized chapter e-newsletter
Creation and ongoing support for a chapter's social media presence
Assistance with creating and executing fundraising campaigns, including online donations 
Assistance with public relations 
Fiscal sponsorship services for fledgling nonprofits
Liability insurance coverage
KMB executive director attendance at one local chapter meeting each year
Discounted admission to Keep Massachusetts Beautiful annual awards gala and other events
2. Your town or city will see a reduction in litter.
With a strategic, well-organized, sustained effort, it is possible to reduce litter in your community dramatically. As an example, over the past 11 years, more than 6,000 volunteers have helped Keep Mansfield Beautiful remove more than 30 tons of trash, litter, and debris from the town's roadsides and public spaces. Hundreds of schoolchildren have participated over the years, and in the process, have learned about the importance of protecting our environment. As a result, Mansfield's public works department no longer receives complaints about litter.
3. Your town or city will improve its recycling programs.
Local Keep Massachusetts Beautiful chapters provide education and equipment to help increase recycling rates and reduce contamination. Through hands-on educational programs and bin grants, recycling in public schools and other public buildings can be improved.
4. Your town or city will become a more beautiful place to live, work, and play.
Local chapters enhance their town's appearance by managing landscaping projects, adopt-a-spot beautification programs, tree plantings, and park maintenance projects. For example, Keep Mansfield Beautiful's annual Downtown Flower Barrel program lines Mansfield's shopping district with 100 flower barrels, helping to make the area a more inviting place for shoppers and diners.
5. Your town or city will benefit from increased civic pride and the value of volunteer labor.
Our local chapters engage hundreds of volunteers each year who donate their time to clean up litter, beautify public spaces, and educate students about the importance of maintaining a clean, healthy environment. Over time, these efforts equate to significant cost avoidance and enhance community engagement and community pride.
Is your community ready to reap the benefits of launching a Keep Massachusetts Beautiful chapter by joining our growing family of local chapters across Massachusetts?
To schedule a phone consultation or an on-site presentation, contact us.