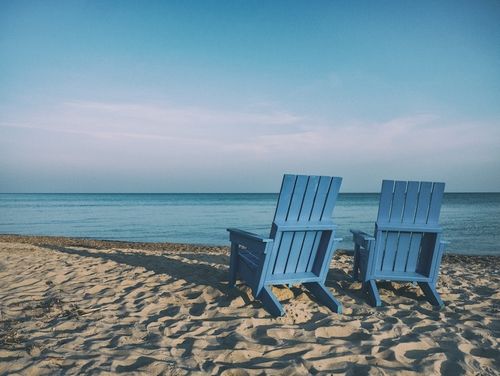 Summer in Massachusetts is synonymous with cookouts and weekends at the beach celebrating with family and friends. However, while you're frolicking in the surf, it's easy to forget the "leave no trace" mentality. 
The vast majority of the litter (98.5%) at beaches, parks, and open areas where people congregate for leisure activities is caused by pedestrians. With this in mind, here are 4 ways to protect and preserve our beautiful public beaches in Massachusetts.
1. Leave nothing behind. 
Do your part by cleaning up your picnic or beach spot before you leave and picking up any litter you see in the surrounding area. Pay special attention to small items that may be ingested by seabirds, such as bottle caps.
2. Leave it cleaner than you found it. 
Consider hosting a beach cleanup over the weekend to pick up the litter and debris left behind by other, less considerate, beachgoers. Or simply grab a bag and clean up your own stretch of beach, your own street, or a local park with friends and family. Going for a run? Join the new plogging movement that combines jogging with litter cleanup. Learn more about plogging, plalking, and pliking.
3. Reduce the waste you generate. 
Cut back on plastic and other single-use products where you can by using reusable glassware, dishware, silverware, and straws. Invest in a good cooler and avoid styrofoam coolers at all costs!
4. Recycle right
Check locally to see where you can recycle common party waste like aluminum, glass, and plastic bottles. Plastic grocery bags, hotdog and hamburger bun bags, and bags that carry ice are all recyclable at drop-off locations at retailers across the country, but NEVER in your recycling bin. If you're on the go, carry a bag to bring your recyclables home! For more recycling tips, visit RecycleSmartMA.