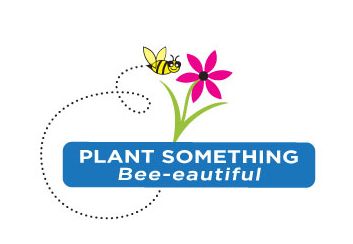 We're happy to announce Plant Something Bee-eautiful, a new program that will beautify Massachusetts communities while also benefiting pollinators. Five $500 grants will be awarded to support the planting of pollinator-friendly plants and trees in public spaces.
Bees and other pollinators are in serious decline around the world. According to the Pollinator Project, the monarch butterfly population has declined by 90% over the past 20 years. Pollinators, including 20,000 species of wild bees, contribute to the growth of fruit, vegetables, and flowering plants. Plants that depend on pollination make up 35 percent of global crop production volume with a value of as much as $577 billion a year*. 
The decline of pollinators is caused by habitat destruction, the overuse of pesticides that include neonicotinoids, farming practices that eliminate patches of wildflowers and cover crops, parasites and pathogens, as well as climate change.
Planting pollinator-friendly plants not only helps provide habitat for pollinators, but it can also help beautify public spaces here in Massachusetts.
Four of the five grants available from this year's Plant Something Bee-eautiful program are open only to dues-paying Keep Massachusetts Beautiful chapters. One $500 grant will be awarded to a non-KMB-affiliated Massachusetts nonprofit organization or municipal committee. To submit a grant request, email us with the following information:
Your organization's name and contact information
 An overview of your public planting project (500 words or less)
Explain what you plan to plant (download the Pollinator Partnership's pollinator planting guide) 
Explain how you plan to maintain your public space in the years to come
Provide a detailed estimate of how you will spend the $500 grant
The deadline for submitting grants is September 6 and grants will be awarded by September 20, just in time for the fall planting season!
* Decline of Pollinators Poses Threat to World Food Supply, Report Says, New York Times, February 26, 2016.