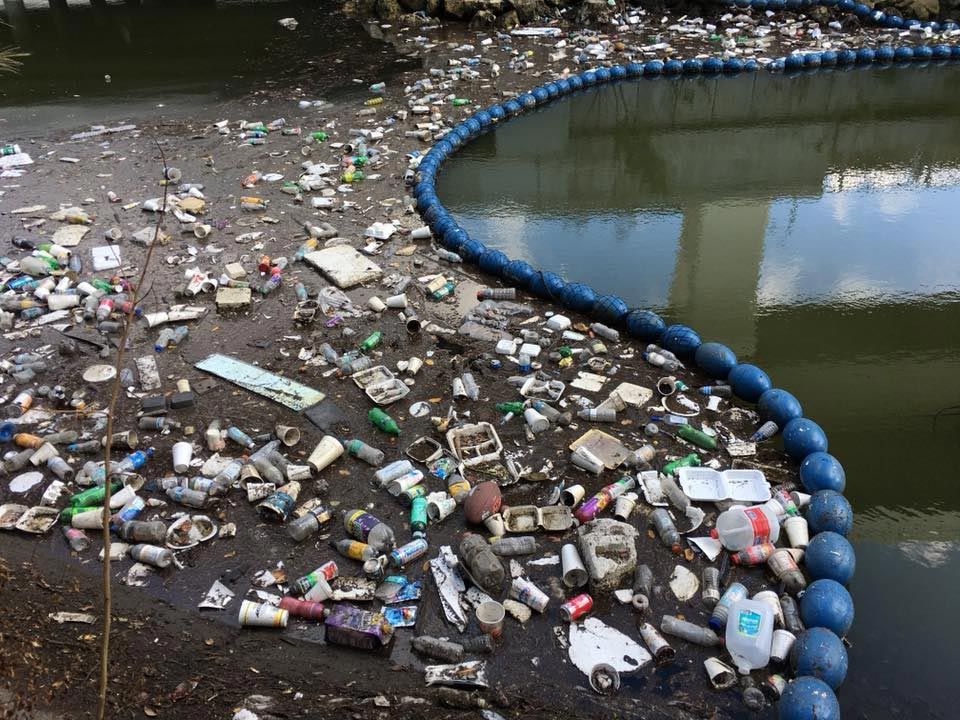 Last month, Caroline Reeves and Jacqueline Royce, founders of the Muddy Water Initiative, led us on a tour along the banks of the Muddy River in the Fenway area of Boston.
We were astounded by the amount of trash and litter along the river banks and in the water. Because this is a Massachusetts Department of Conservation and Recreation (DCR) property, the City of Boston does not maintain the property, nor does it perform any trash cleanups. 
The understaffed DCR does conduct an annual surface water cleanup at an estimated cost of $30,000. But the rest of the time, trash and litter—much of it generated by homeless people who live near the river and other visitors to the area—just continues to pile up.
Flowing through the heart of Boston, the Muddy River is one of the two most polluted tributaries of the Charles River and a critical link in Boston's flood control system. With the approval of the DCR, the Muddy River Initiative is embarking on a pilot project to rid the Muddy River of the trash—plastic bottles, clothing, tires, balls, scrap plastic, fencing, and other toxic and unsightly debris—that currently pollutes the ecosystem. 
Next spring, the Muddy River Initiative will be taking action to clean up the river by intalling a "WATERGOAT." The WATERGOAT Pilot Project will install a safe and effective raw trash barrier and cleanup device at the juncture of the Muddy and Charles Rivers at Charlesgate East and Ipswich Streets. A WATERGOAT is a netting system that captures trash in the water and allows volunteers to haul it to shore without entering the water This will be the 92nd WATERGOAT system installed in the U.S. and a model for ongoing river cleanup efforts in Boston and beyond.
The Muddy River Initiative is currently seeking volunteers who can help staff the WATERGOAT, starting next spring. Please visit their website or Facebook page if you'd like to get involved or email us and we'll connect you.