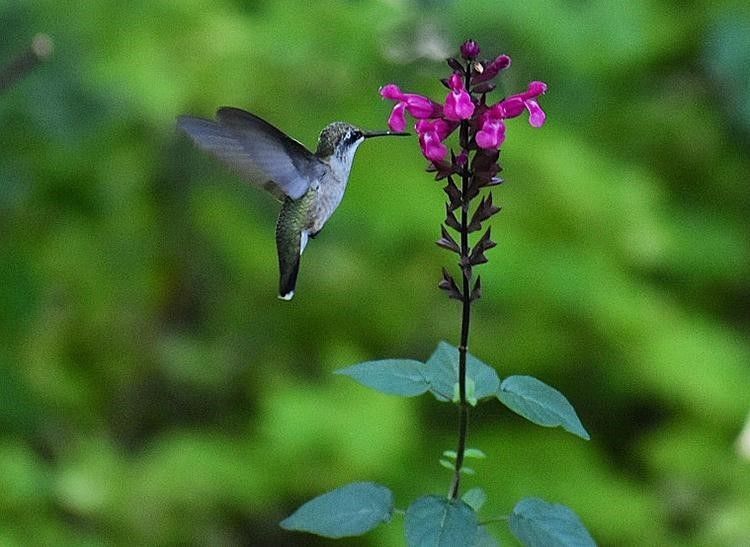 Each September, we announce our annual Plant Something Bee-eautiful grants that support the planting of pollinator-friendly plants and trees in public spaces. This program not only beautifies public spaces, but also restores natural habitats for pollinators. 
This year, we received 24 grant applications, which represented a big uptick from 2020. Normally, we make five $500 grants. But with the higher volume this year, we decided to increase our grant budget to $3,500. And now onto this year's winners!
Keep Hyde Park Beautiful: $500 grant for the expansion of the pollinator garden at the Roosevelt Elementary School in Readville.
Keep Salem Beautiful: $500 grant for new pollinator gardens at Palmer Cove along Salem Street
Worcester Green Corps (a KMB Chapter): $500 grant to add new pollinator flower beds in several city parks
Keep Ware Beautiful: $500 grant for a new pollinator garden at the Young Men's Library Association, in partnership with the East Quabbin Land Trust
Keep Shrewsbury Beautiful: $250 grant for a new pollinator garden at Dean Pond in partnership with a local girl scout troop
Winchester: $250 grant for Grow Local for a new native hedgerow in partnership with the Winchester Conservation Commission
Marlboro: $250 grant for the Pollinator Preservation Garden at Ghiloni Park
Swampscott: $250 grant for the small meadow restoration at the Swampscott Middle School
Brewster: $250 grant for the creation of a new native pollinator meadow as part of the Pollinator Pathways of Cape Cod
South Boston: $250 grant for Barnard Place Park to buy pollinator plants as part of a new gardening program for pre-teens.
Congratulations to our 2021 Plant Something Bee-eautiful grantees! You are all doing beautiful things for our environment.