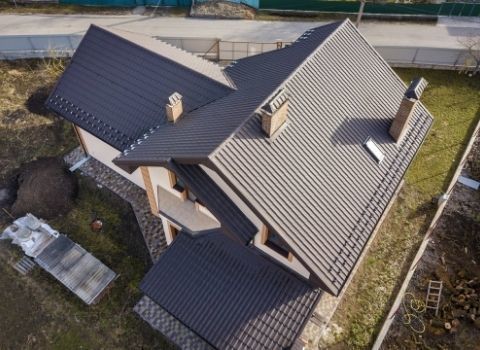 Ensuring the health of our ecosystems has never been more crucial. And a good first step to helping our beautiful planet is finding ways to make our homes more energy-efficient and environmentally safe. Take a quick look at some eco-friendly home upgrades that are worth investing in so that you can positively impact the health of our world.
Metal Roofing Installation
If you're looking to make your home more energy-efficient and eco-friendly, installing a metal roof is an excellent place to start. From a waste reduction standpoint, metal is one of the most environmentally safe roofing material options. This is because most metal roofs are comprised of at least 40 percent recycled steel, and the contents of metal roofs themselves are 100 percent recyclable once they've outlived their usefulness.
Plus, metal roofs are significantly more durable than shingles or slate, and they're more energy-efficient. Not only will these roofs last much longer than traditional roofing, but they'll also save you money on your monthly energy bill.
Non-Toxic Carpets
Investing in eco-friendly home upgrades requires looking into aspects of your home that you didn't even realize could be harmful to the planet, such as carpeting. Carpeting installation involves chemicals and adhesives that are bad for the environment and your health when inhaled. Plus, most carpeting is made with the use of volatile organic compounds (VOCs).
The good news is that there's an ever-widening range of low-VOC carpeting options that contain natural fibers, such as wool, seagrass, and sisal, to name a few. These healthier options tend to be lightweight and come without the more traditional petroleum-based padding underneath. This all adds up to a much healthier and more eco-friendly home for you and your loved ones, so it's well worth investing in organic carpeting if you want to help the planet and your health.
Tankless Water Heaters
Another eco-friendly upgrade that continues to gain in popularity is the tankless water heater. While the namesake of this appliance might sound a little strange, it is one of the most effective ways to ensure your home is protecting the planet rather than hurting it. These appliances are eco-friendly because, unlike traditional hot water tanks, they're not constantly heating water reserves. Instead, they only heat the water as needed.
Plus, they tend to last much longer than traditional water heaters, with a lifespan of approximately twenty years. That said, these energy-efficient appliances do come with hefty upfront costs. However, once installed, you can expect to see an almost immediate return on your investment, as these heaters can reduce your monthly energy bill by at least 20 percent.
Hopefully, scanning this quick overview has given you some inspiration for some excellent home upgrades you can make that will help protect the health of our planet. And when the time comes to make the investment, remember that you're not just renovating your home, you're also contributing to a better world for us all.