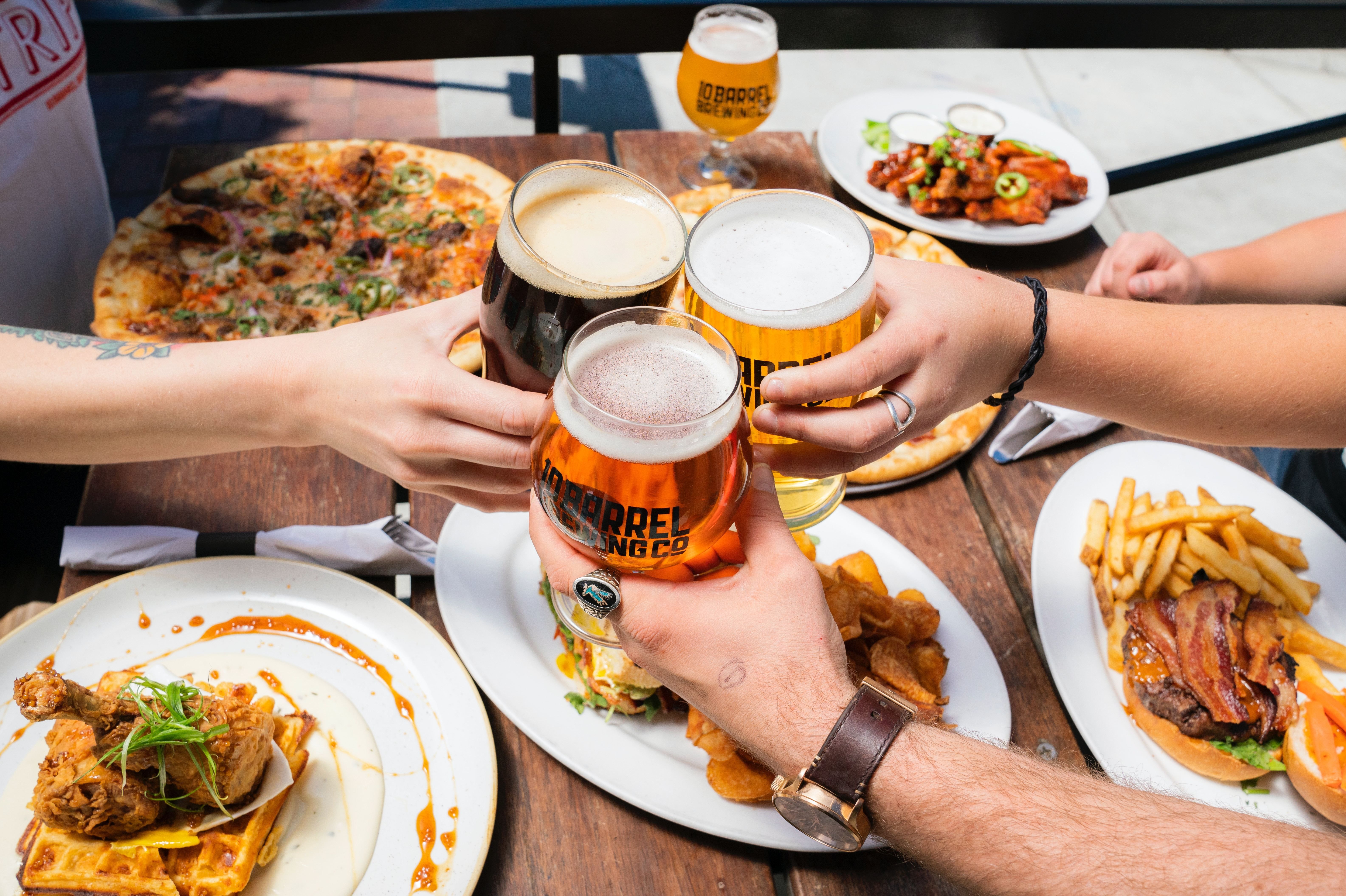 With the big game just around the corner, millions of Americans are getting ready to feast and cheer on their favorite Super Bowl team. Of course, for New England Patriots fans here in Massachusetts, a three-year drought without a Super Bowl trophy is a painful reminder of just how great we had it over the past 20 years!
More than  90 million Americans plan to throw or attend a Super Bowl party,  according to the National Retail Federation. That's a lot of food, drinks, apparel, and decorations!
While everyone loves a good party, they often generate huge amounts of waste. Read on to see how you can incorporate some eco-friendly party planning tips into your game-day celebration.
Plan Ahead to Reduce Food Waste
While food is top of mind at any party, the Super Bowl takes the cake for food-centered affairs. Last year Americans set a record for consuming 1.42 billion chicken wings! Often, however, our eyes are bigger than our stomachs, and much of the food prepared for Super Bowl parties goes to waste. In 2020, 40,000 pounds of food went to waste at the stadium hosting the game, not to mention the countless meals prepared at homes nationwide.
Not only is wasted food a waste of labor, resources, and finances, but it also contributes to greenhouse gas emissions. According to the Environmental Protection Agency, food is the single largest category of material dumped in landfills, where it emits methane, a powerful greenhouse gas.
The best way to reduce food waste is to avoid creating it in the first place. As the party host, set an RSVP date for your guests so you can have an accurate headcount to meal plan with and you're not just guessing at the number of attendees. If guests RSVP late, suggest they bring a small dish or have options on hand that can be prepped at the last minute (chips, veggies and dip, frozen food) but won't need to be tossed if not eaten the same day.  
Lastly, while meat is king at many Super Bowl parties, meatless options have grown in popularity. Meatless options require less land and water use in production. As a host, you'll earn extra points for having plenty of tasty options for your non-meat-eating guests!
Avoid Plastic Dishes & Utensils
The obvious way to avoid generating dish and utensil waste is to use reusable serving items. However, with larger parties, this can create a large cleanup job. If your party is too large (or kitchen sink too small!) for reusable options, consider buying eco-friendly supplies, and avoid Styrofoam or plastic materials. Go for plates, cups, and utensils made from recycled paper, sugar cane, bamboo, or palm leaf products.
Drinkware can be harder to recycle or compost. Most single-use paper cups contain a liner of plastic or wax to avoid becoming soggy and are thus not recyclable. Popular items like Solo® cups are also not recyclable. Instead, encourage your guests to bring their own favorite tumbler, koozie, cup, or glass. This will cut down on waste, keep your cleaning to a minimum, and keep your guests' drinks cold and easily identifiable (which is a good way to reduce the spread of disease). It also can be a fun way for your guests to display their team colors and spirit!
Aluminum cans are the most easily recyclable beverage container, so consider swapping soft drinks and adult beverages packaged in plastic for those served in aluminum (or glass). You'll earn extra points for heading to your local brewery and filling reusable growlers for some game-day beers!
Recycle Right
Don't forget to recycle! Be sure to place a clearly-labeled recycling container for your guests. Ideally, it should be placed right next to the trash barrel (some people won't walk an extra two feet to recycle). Add signage that spells out exactly what goes in the recycling bin and what goes in the trash. If you catch anyone contaminating the recycling by, for example, dumping food waste in the recycling bin, you can toss a yellow penalty flag and require some type of creative penance. Here are a few items that people often mistakenly place in their recycling bins:
Styrofoam of any kind
Plastic utensils
Black plastic of any kind
Solo cups
Paper plates
Food waste
If you're in doubt, you can find out if something is recyclable or not at www.recyclesmartma.org.
Skip The Dollar Store Decor
Decor is arguably the most wasteful category, as decorations are often used for a few hours and then discarded shortly after the party ends. If you are throwing a Super Bowl party, chances are you are a football fan and will likely have football gear around the house that can be used as decoration.
Cover a wall in your party space with your favorite jerseys, t-shirts, pennants, and posters to create a fun photo backdrop, and put out footballs, helmets, whistles, and other equipment for props. If you don't have any of these items,  ask your friends to contribute or buy items from a local thrift store.
If you have a flair for DIY, consider fabric or felt banners and streamers that you can save for the following year's event, or repurpose for other occasions. Most of all, avoid purchasing plastic decor, balloons, and plastic toys for your Super Bowl decorations.
Hosting a greener Super Bowl party will help save you money, reduce waste, and allow you to flex your creative muscles, all while making for a memorable event for you and your guests!