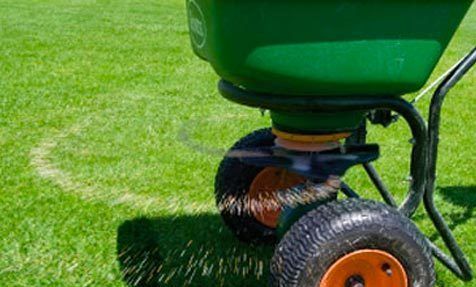 Fertilizing your lawn used to be a no-brainer for homeowners and landscapers. Apply the fertilizer in the spring and then watch the lawn green-up.
But many homeowners have realized that what's good for your lawn may be bad for the environment beyond your property, especially lakes and streams.

The Neponset River Watershed Association (NepRWA) this month launched a campaign to educate homeowners in communities along the Neponset River, from Foxboro to Boston, about the potential environmental risks of lawn fertilizers.

"While nutrients in fertilizer such as nitrogen and phosphorus are good for plants, they're harmful to water quality," said Suzanna Sullivan, stormwater outreach coordinator for NepRWA. "When fertilizer runoff reaches nearby ponds, streams, and rivers, it becomes a pollutant that can badly damage local aquatic habitat and cause harmful algal blooms."

The NepRWA campaign is urging homeowners to "become a lawn hero and protect local waterways." Sullivan cited the following easy steps that all homeowners can take:
Never fertilize before a heavy rainstorm.
Leave grass clippings on the lawn. They are a natural fertilizer.
Keep grass clippings off of pavement and away from wetlands and waterways.
Use slow-release or natural organic fertilizers instead of chemical fertilizers.
Fertilize using less product or with the correct ratios that can be obtained via a soil test.
You can get an inexpensive soil test done through UMass Amherst's Soil Testing Lab, which provides a detailed report with targeted fertilizer recommendations for your lawn. Getting a soil test can reduce unnecessary fertilizer use and save you excessive lawn care expenses. 
For more information, visit the Neponset Stormwater Partnership. 
The Neponset River Watershed Association is a grassroots, member-supported conservation group working since 1967 to clean up and protect the Neponset River, its tributaries, and surrounding watershed lands. To learn more, visit neponset.org.