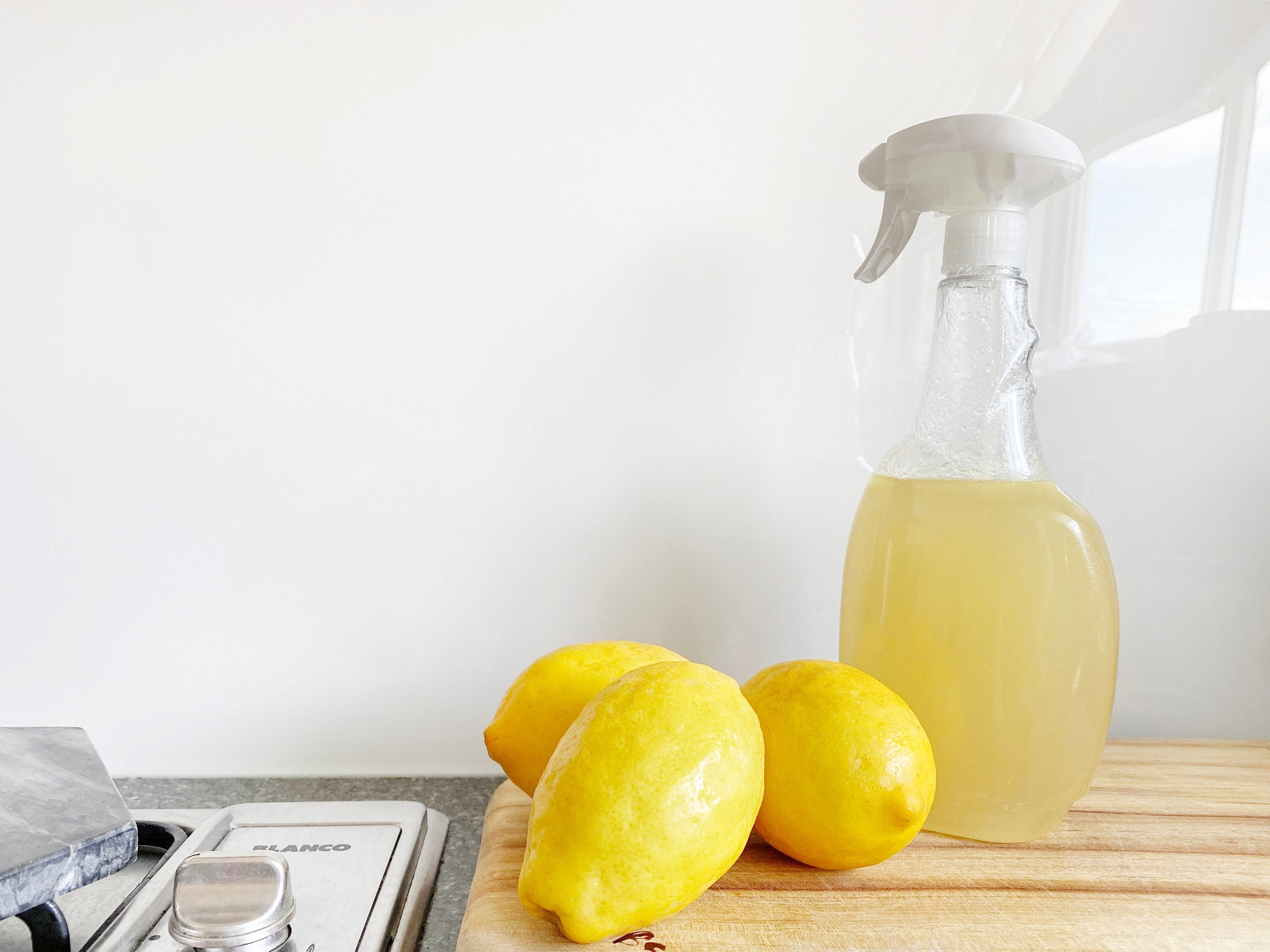 Earth Day 2022 has already passed, but that doesn't mean it's too late for you to take action to help protect Mother Earth. In fact, you can make a difference by starting in your own home!
Earth Day falls within the prime spring-cleaning season. To usher in the new season, residents across Massachusetts will begin chipping away at various household cleaning projects. Maybe you're in the thick of one right now! With more people working remotely and spending extra time at home, there is more than ever to declutter, clean, and refresh. 
Over the years, your spring-cleaning routine may have become second nature to you. As you sweep, spray, scrub, and dust, you probably assume your home is getting cleaner and give it no extra thought. However, you are likely adding toxins and pollutants to your home throughout the cleaning process without even realizing it. By rethinking your cleaning routine, you can simplify your process, save money, and detoxify your space!
Detoxify Your Cleaners
Many common household cleaners include a litany of toxic ingredients—ammonia, lye, chlorine, and phthalates—that can harm your household, its inhabitants, and the environment at large. 
Low levels of ammonia can cause coughing as well as nose and throat irritation. High levels of exposure can lead to burning in the eyes, nose, throat, and respiratory tract, which can cause lung damage. Lye, if ingested, can cause corrosive burns. Chlorine, the main component of bleach, can interfere with iodine absorption and lead to thyroid issues. 
Phthalates are chemicals that make plastics soft and flexible. They are found in hundreds of consumer products used on daily basis. They have become so ubiquitous that nearly all Americans have phthalates byproduct in their urine! While research is still being done on phthalates, some studies have already shown a link between the chemicals and chronic illness, particularly in older Americans, and the chemicals are banned in toys meant for children under the age of three. 
Everyday cleaning projects do not require these toxic and caustic chemicals. Rather, most household cleaning projects can be completed with a simple mixture of common household ingredients, including vinegar, castile soap, baking soda, water, and essential oils for scent.
Creating Do-It-Yourself (DIY) cleaning solutions may feel like a chore at first, but taking the time to craft a few big batches at the beginning of the spring cleaning season will save you money and keep your living space safe in the long run. You can tweak different recipes based on your needs and preferences and store them in reusable glass containers. 
For simple surface cleaners, vinegar, water, and essential oil will do the trick. Anything that needs scrubbing will likely need some baking soda or castile soap. If making them is not an option, check out this list of Massachusetts zero-waste stores to find where you can buy nontoxic, refillable cleaning supplies. 
Simplify Your Cleaning Tools
Just as common cleaners don't need a complicated list of ingredients, your cleaners also do not need to be inconveniently specific to the task at hand. Strolling the aisles of any grocery, pharmacy, or household store, you can find a spray, solution, or soak for nearly every facet of home cleaning. In reality, most of these products contain the same mix of main ingredients. You may find you're unnecessarily purchasing products that claim to be entirely different, but all get the job done the same way.
Try to purchase (or make!) all-purpose cleaners that can work on a variety of surfaces, including tile, linoleum, glass, wood, plastic, and more. In simplifying your cleaning lineup, you can also save money and reduce single-use plastic bottle waste.
Scented All-Purpose Cleaner Recipe
You will need:
•    One part white vinegar
•    One part water
•    Scent of choice (essential oil, lemon or orange rind, rosemary sprig – get creative!)
Combine the ingredients together, pour into a spray bottle, shake, and let infuse with your scent of choice for a week before using. This cleaner can be used on hard water stains, trash cans, wall smudges, tile stains, and much more. Lemon rind, if used, may help boost cleaning powder. (Note – this cleaner should not be used on granite countertops due to acidity.)
Again, if you cannot create this type of cleaning solution at home, check out your local zero waste store!
Rethink Your Cleaning Tools
Many items around our home can assist in the cleaning process, without the need to go out and buy brand new implements. The key is looking for washable and reusable tools. 
Instead of blowing through endless rolls of paper towels, single-use wipes, and towelettes, turn old towels, t-shirts, or other fabrics into designated cleaning rags and wipes. Not only will this help you reduce your consumption and save money, but you'll also be cleaning out your closets at the same time! 
If you have recently donated your older linens, purchase a few reusable or biodegradable towels. There are many options from your standard rags to biodegradable reusable paper towels. For dusting wands, purchase washable, reusable inserts instead of throwing out old single-use inserts time after time. Wash and reuse old toothbrushes instead of buying new cleaning brushes—they will do the trick for those tight cleaning spots! Lastly, consider buying hardy, washable, reusable gloves instead of disposable gloves to wear as you clean. 
Taking the time to be more thoughtful about the cleaning products and tools you use during your spring-cleaning routine can save you money and protect our planet!