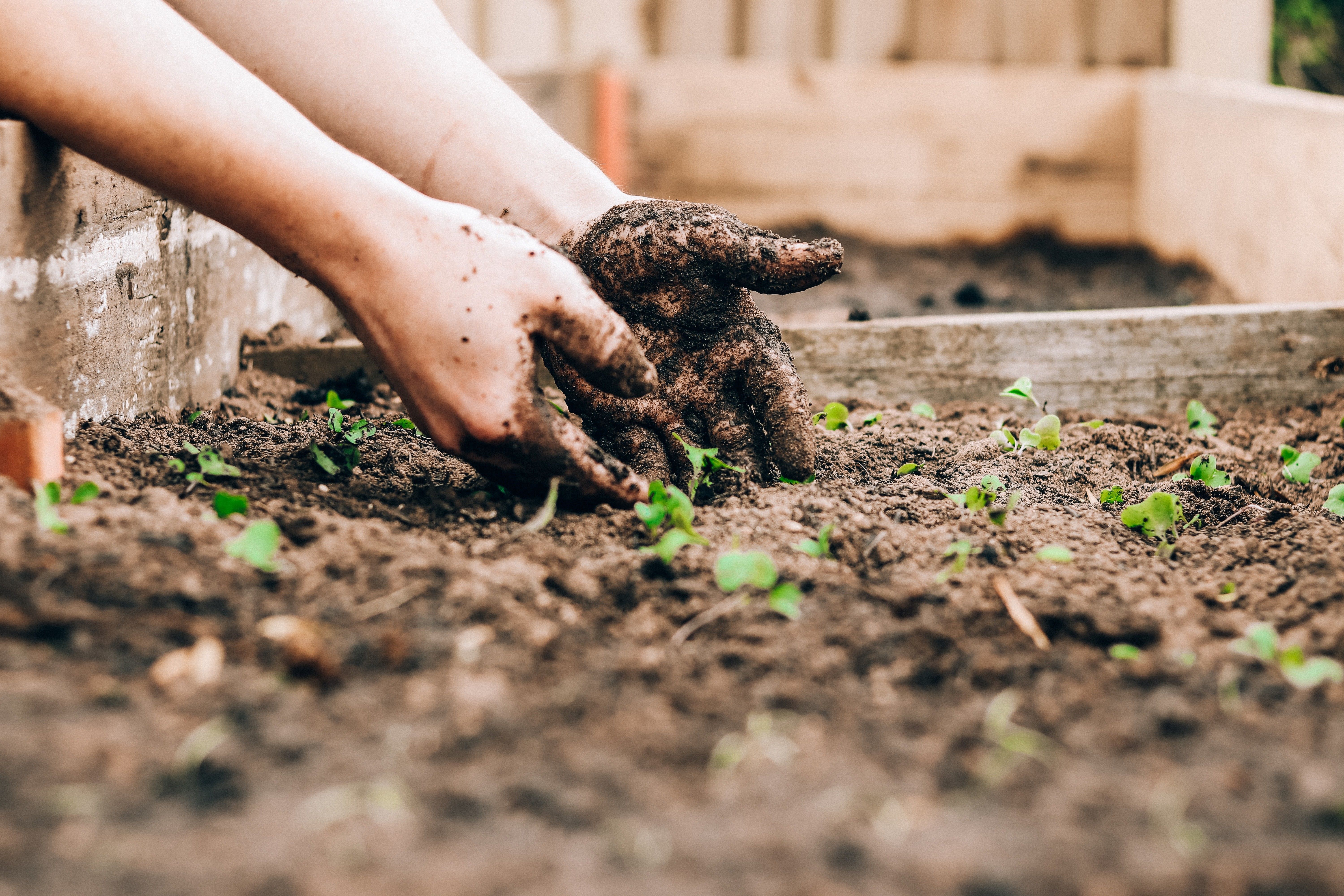 Gardening can have a positive impact on your mind, body, spirit, and even your wallet!
But if you don't have a yard or your yard doesn't have good soil and sunshine, your gardening efforts will be doomed to fail. But don't lose hope—you might be able to join a community garden.

Each community garden is unique, as it is shaped by its location and members. No two will look exactly alike.

Many community gardens are tied to a particular group, such as a church, school, hospital, or neighborhood, while others are open to all who desire to join. Some community gardens have individual plots that each member is personally responsible for, while others may have one large community plot for everyone to tend to and enjoy. 

Community gardens are everywhere – some are in the thick of a bustling downtown, while others are in the suburbs or surrounded by farmland. Community gardens can produce flowers, vegetables, or both! Outside of produce, they are often home to pieces of art, community events, and even little libraries. 

The beauty of a community garden is that the members are empowered to design, build, and maintain the space in the way that best suits their community.
 
Why should I join a community garden?

There are not many hobbies or activities that are as all-encompassing as joining a community garden. Through gardening, you can improve your health and wellbeing, your community, and your environment. People who don't have their own land to tend, would like to learn a new skill, or meet new people in their community, can especially benefit! 
As for individual health benefits, members get to enjoy time outdoors and engage in plenty of physical activity. Exercise and exposure to nature have been linked to a host of benefits, including lower stress, better mood, and decreased anxiety. Furthermore, by eating locally grown food, gardeners can enjoy healthy, nutrient-dense, and low-cost fruits and vegetables. Gardening can have a positive impact on your mind, body, spirit, and even your wallet! 
Community gardens are not just where people grow crops but are also hubs for social life. The CDC has found that community gardens improve social well-being by strengthening social connections, and this can even lead to decreased violence in some neighborhoods.
Lastly, community gardens beautify neighborhoods and oftentimes occupy lots that otherwise have been vacant, abandoned, and overrun. Lots and spaces like this are often home to litter, crime, and are overall community eyesores. 
How can I join a community garden?
Massachusetts is home to many community gardens. Boston has 56 alone! Check out the list at the end of this blog post for links to community gardens near you.

Each garden is structured differently and has different member requirements, expectations, and responsibilities. Some may be free to join, while others may charge a small membership fee. Some are actively accepting new members, while others may have a waitlist. 

If your local community garden is currently full, try and see if you can volunteer your time while you wait for a plot to become available. You can even go as far as creating your own community garden if you know of land or a lot that might be a good fit! If you are part of a school, hospital, neighborhood, or place of worship, try and see if they would be willing to donate land to this cause for their community.

Find a Massachusetts Community Garden Near You:

•    Acton
•    Amherst
•    Athol
•    Ayer
•    Belmont
•    Berlin
•    Boston
•    Canton
•    Cambridge
•    Concord
•    Dennis
•    Fairhaven
•    Gloucester
•    Harwich
•    Lawrence
•    Lexington
•    Longmeadow
•    Lowell
•    Malden
•    Mansfield
•    Marion
•    Marlborough
•    Marshfield
•    Natick
•    Northampton
•    Pittsfield
•    Revere
•    Salem
•    Salisbury
•    Somerville
•    Stow
•    Sudbury
•    Upton
•    Uxbridge
•    Wayland
•    Wellesley
•    Westford
•    Weston
•    Wilbraham
•    Woburn